Yoga is a great way to improve your health, strength, and stamina but finding an inspiring yoga teacher can be quite tricky. There are lots of teachers to choose from so it is important for you to find the one who will be best suited to your needs and lifestyle.
Through DoYou's Global Yoga Survey 2021, we found out that the yoga teacher has a large influence on the student's decision to stay in class. Students who felt more guided, empowered, and inspired by their yoga teachers are more likely to stay on the mat.
So, we've done the work and found the 10 most amazing yoga teachers in Singapore in 2021. Kickstart your journey into a healthier lifestyle with these top-notch instructors.
This article is part of our The Mindful Guide to Singapore with tons of tips for happy, healthy and mindful living in Singapore.
Jiamin Yang
For Those Who Like To Work Hard And Play Hard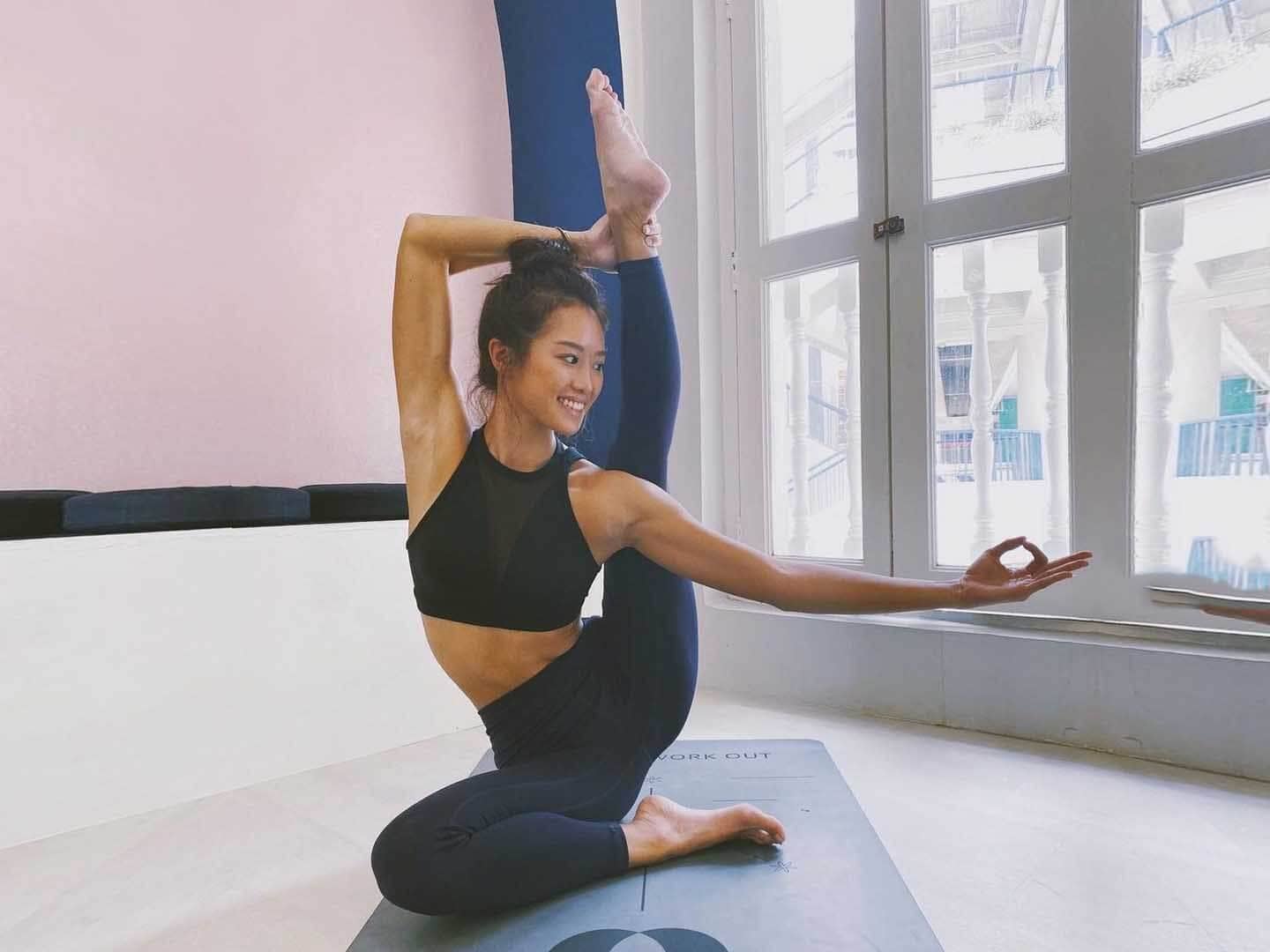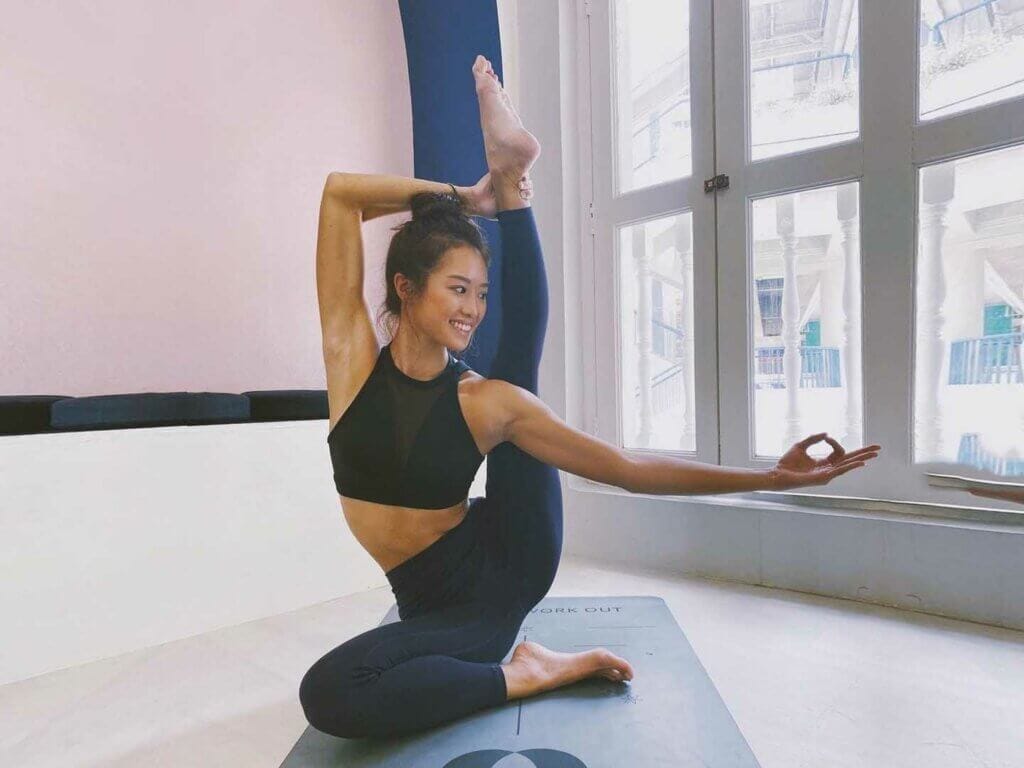 Jiamin Yang or Jyan is an international ballroom dancer, 200-hr RYT, AcroYoga enthusiast, and founder of Jyan Yoga Studio. Her goal is to inspire and assist others in achieving their self-improvement goals with her advanced knowledge of body movement, mindfulness, and breath awareness.
A firm believer in constantly challenging one's physical abilities via discipline, passion, and play, Jyan helps her students balance their physical and emotional well-being, so that they can lead fuller lives.
Jyan's classes offers the perfect mix of hard work, fun, and restoration. In the schedule, you'll find both yin and yang yoga classes, rejuvenating mindfulness sessions, and progressive full-body workouts. With her holistic mindful movement style, Jyan is building a community of individuals who are happy and healthy from inside out.
Catch Jyan on her website and Instagram.
Yoshie Roux-Chabert
For Those Who Seek Peak Pose Alignment And Form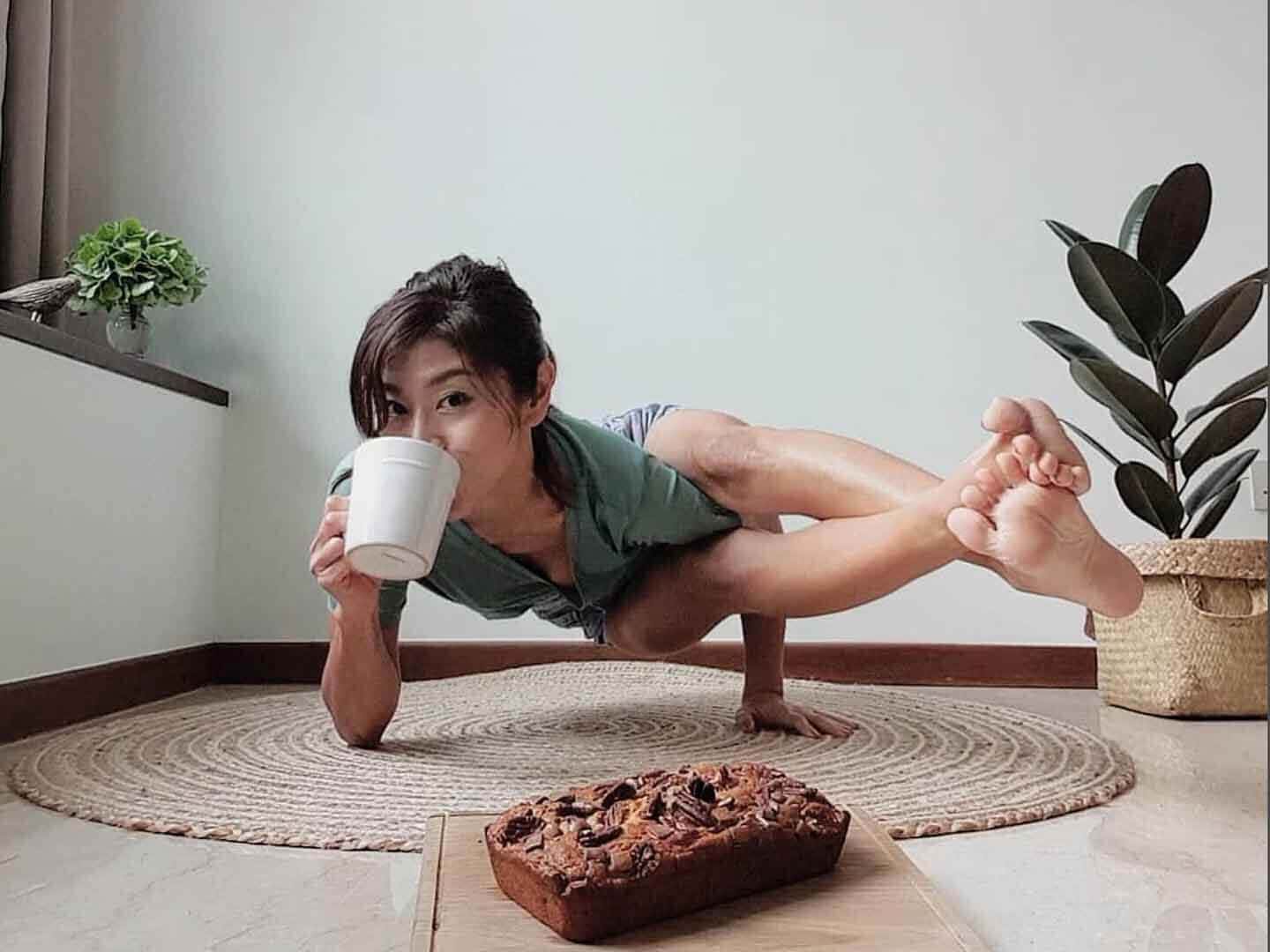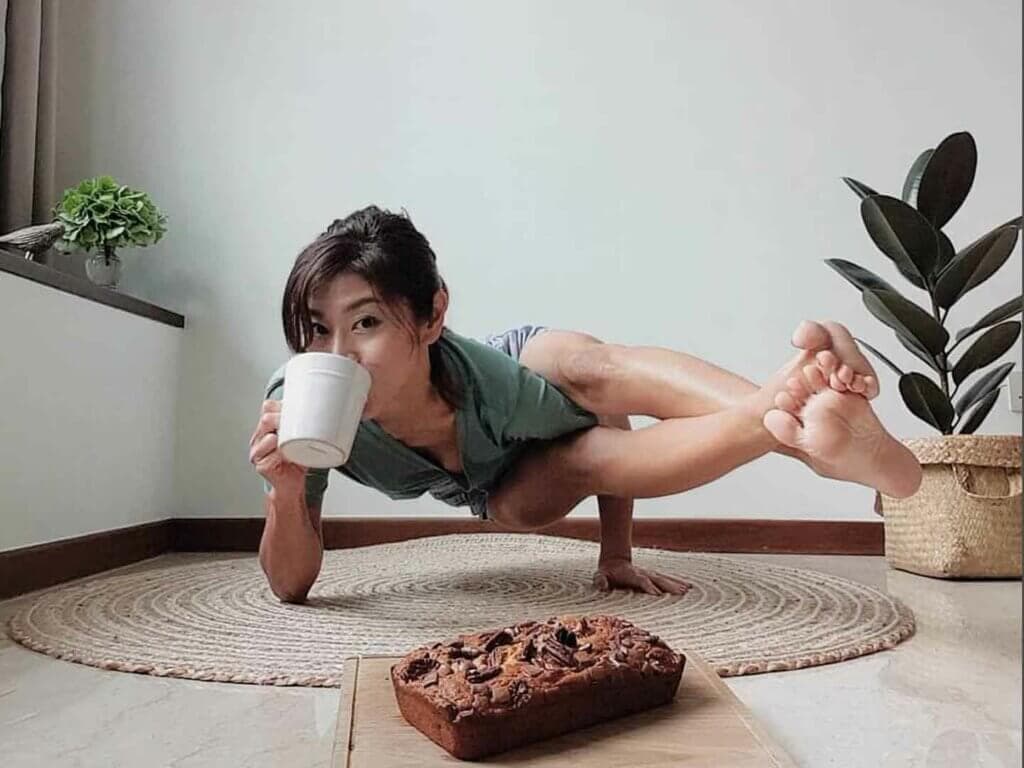 Need a dose of motivation? Yoshie Roux-Chabert is the yoga teacher you should be checking out for a combination of practice inspo and extremely helpful yoga pose tutorials.
As a flight attendant, Yoshie took up yoga at a time in her career when she needed to slow down and find balance. And she hasn't looked back since. Aside from being a 250-hr RYT steeped in the Iyengar tradition, Yoshie is also a veteran of several backbend, handstand, and advanced yoga practice and instruction workshops.
Her preferred approach to teaching yoga is through anatomical alignment. This is because her priority is to keep her students safe, so that they can continue to engage, stretch, and strengthen their bodies in the best ways possible.
Find Yoshie's teaching schedule on this website and on her Instagram.
Denise Keller
For Those Searching For Exhilarating Mind-Body Experience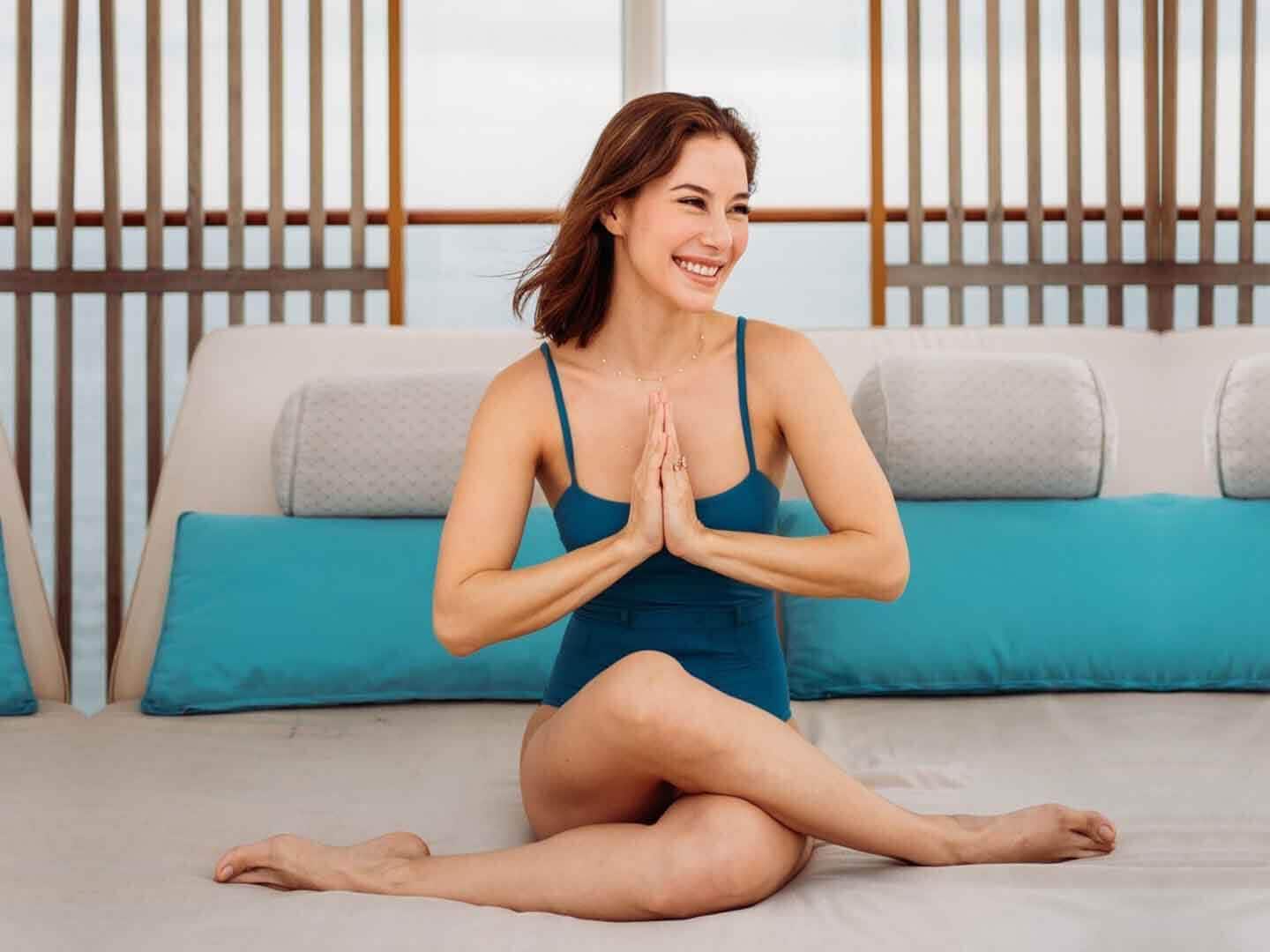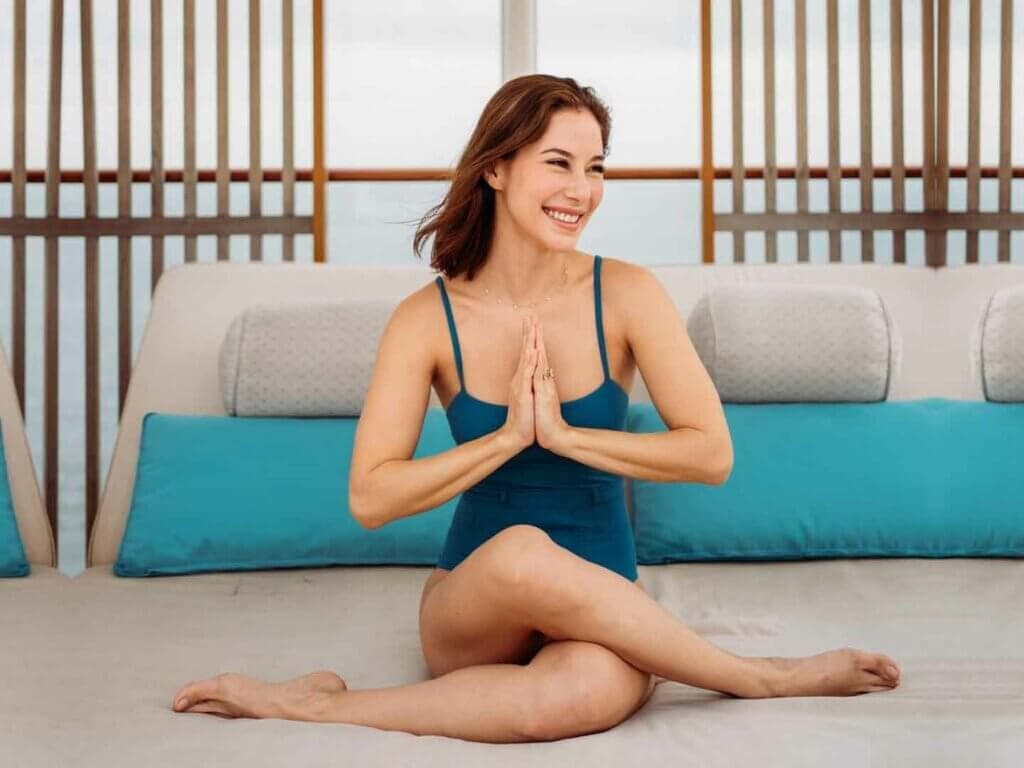 Denise Keller is a celebrity yoga instructor, presenter, director, writer, and producer. After leaving her role as an MTV host in 2010, she went on to become a 200-hr RYT with Pure Yoga in Singapore. She's been an asana force to be reckoned with ever since.
Denise offers so much more than the average yoga teacher. Each class is an up-close session featuring her boundless charisma and joie de vivre, plus her knack for entertaining honed from her years working on-stage and in front of the camera.
Most recently, she's been serving as the Genting Dream Cruise resident yoga instructor. Her unique blend of experience in both yoga and live entertainment makes her the preferred host for yoga events in Singapore, Malaysia, and beyond.
Learn more about Denise via her website and Instagram.
Jeremy Lim
For Those Craving Deep Relaxation And Release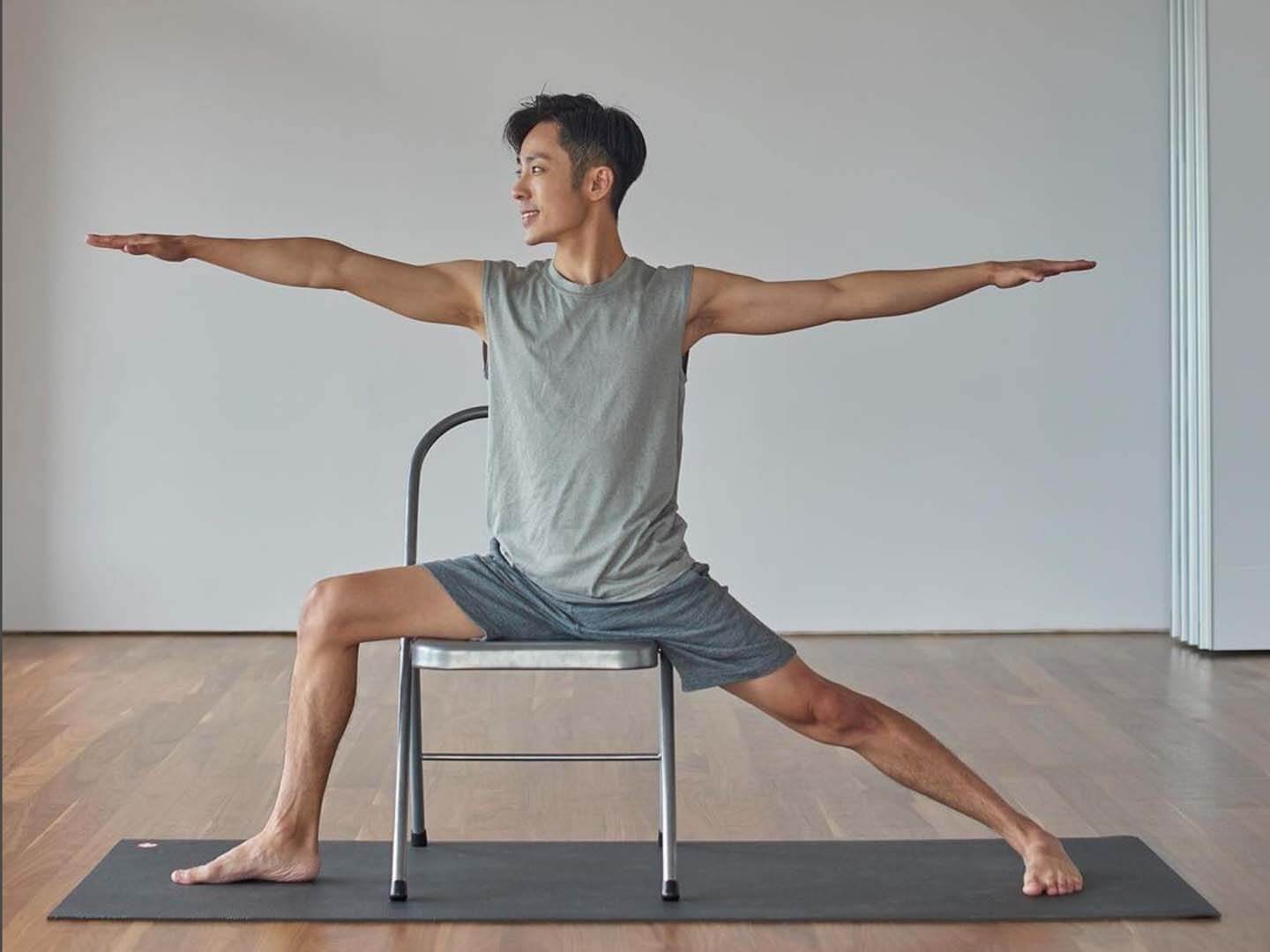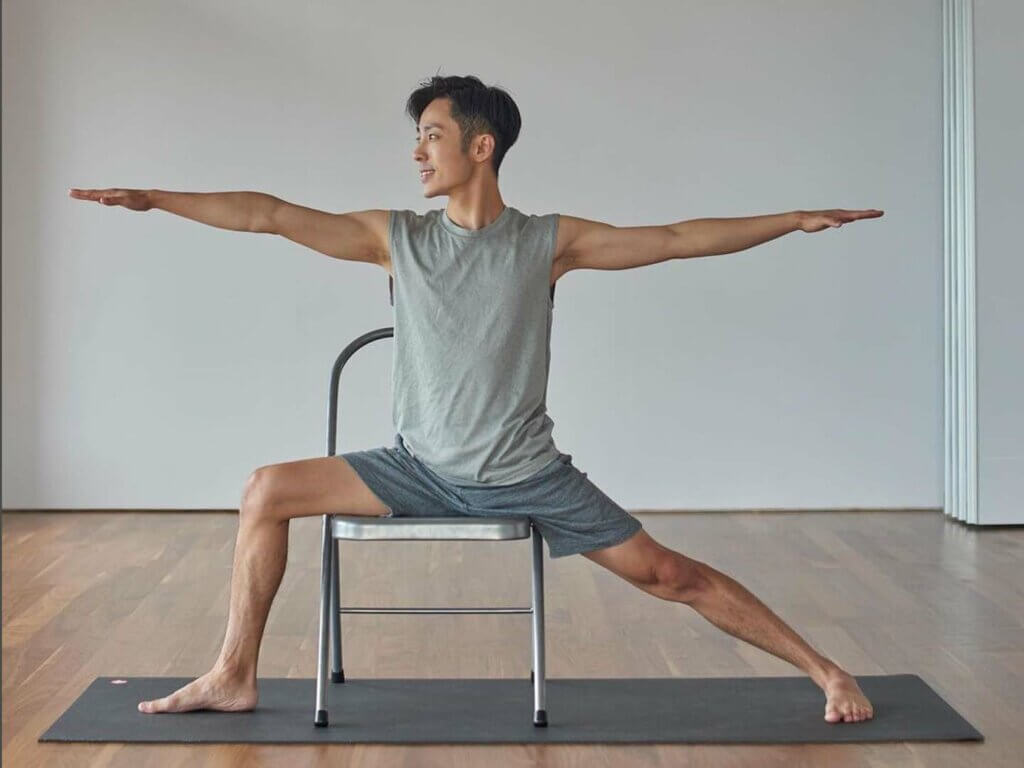 Jeremy started his yoga journey in 2008 and has since received training and mentorship from some of the best yoga teachers in the world such as Bo Srey, Fuyuko Sawamura-Toyota, Jason Crandell, and Judith Lasater.
With his signature Power and Alignment classes, Jeremy helps his students engage the mind, heart, breath, and body through strength and alignment in practice. With his Resting Conversation sessions, he encourages his students the art of deep and complete relaxation.
Jeremy has held several master classes and workshops in Singapore, Taiwan, Australia, London, Denmark, Germany, and Sweden. He draws from his rich background in mental health and psychology and teaches yoga as a path to inner well-being, holistic health, and a more authentic, expansive life.
Check Jeremy's class schedule and activities on his website and Instagram.
Jesq Lee
For Those Who Want To Feel Seen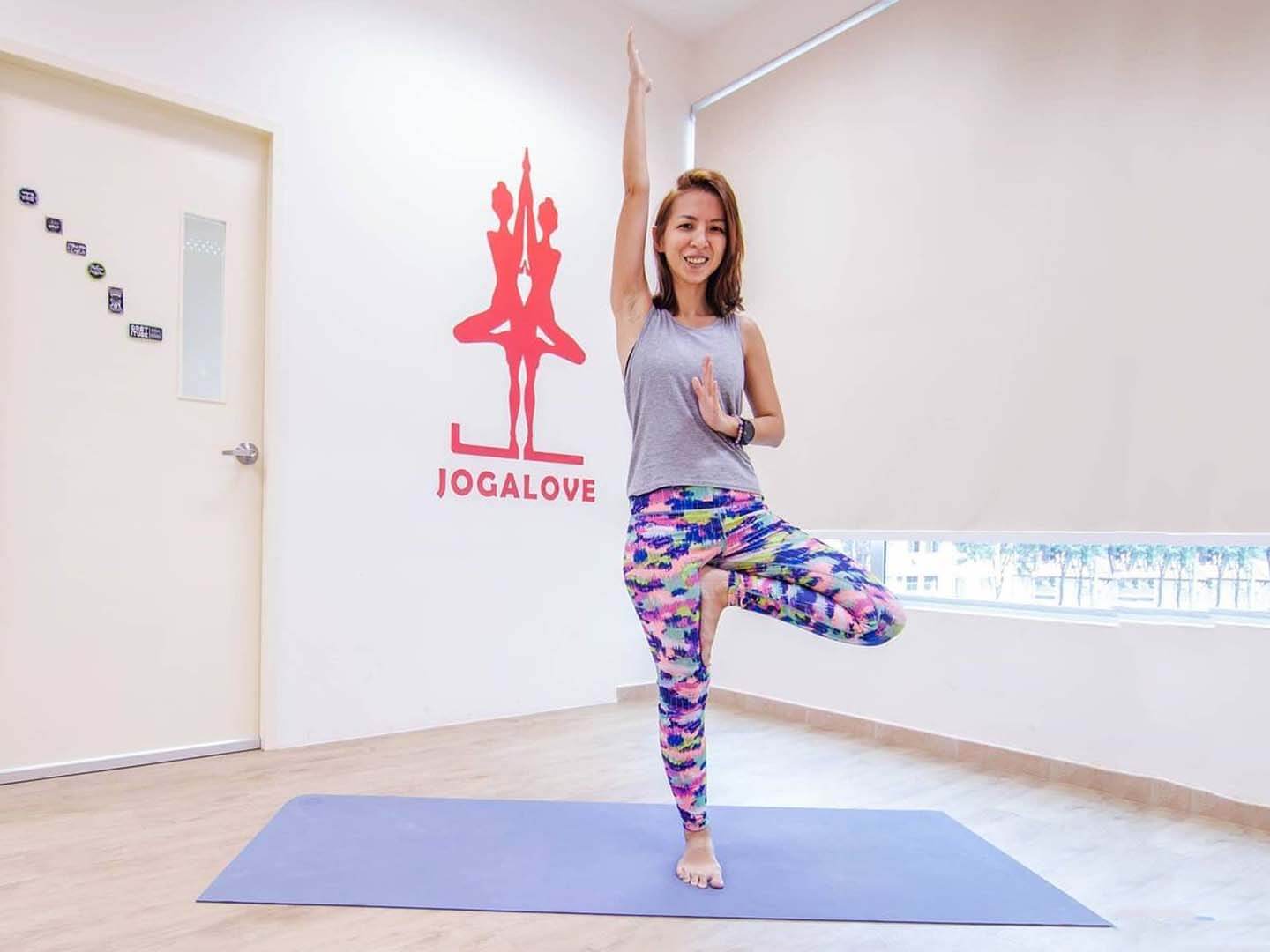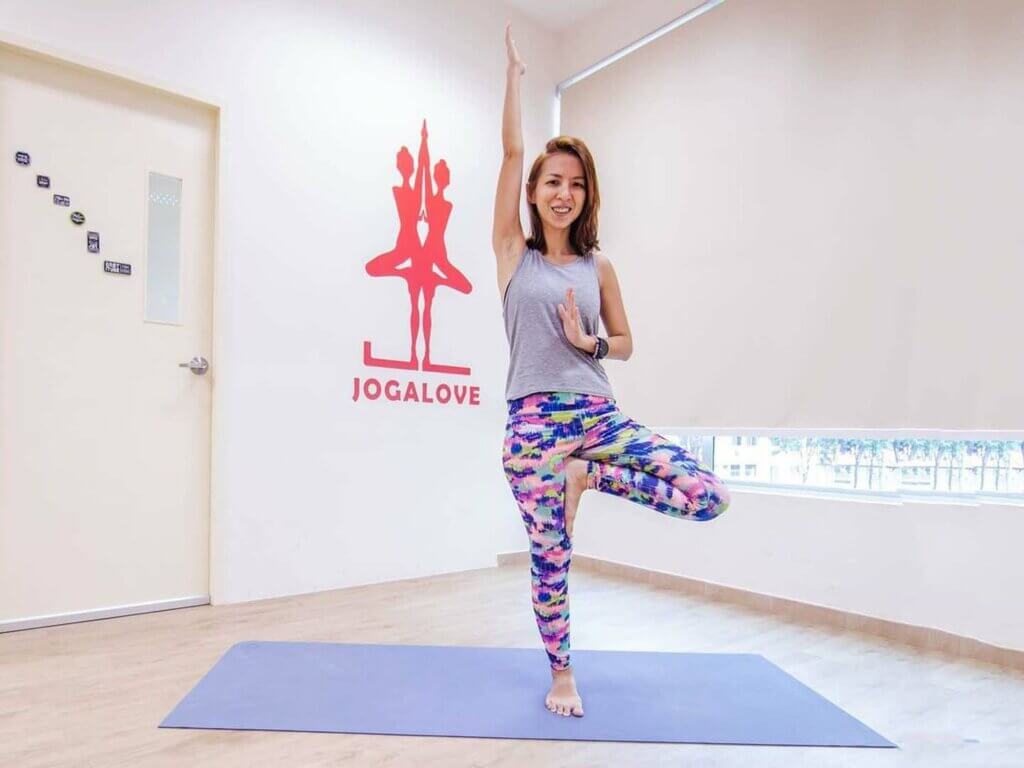 Jesq Lee is the founder of Jogalove, a Geylang studio offering yoga, qi gong, pilates, yin and sound healing sessions, as well as Zoom classes. While she admittedly found yoga boring at first, Jesq fell in love with the practice after eventually realising it isn't just about 'nailing' poses, but also attitude, alignment, and awareness.
She hopes to inspire people who are looking to learn yoga in order to improve their lives, especially given the chaos we have to navigate in today's modern world.
Jesq loves to see people use yoga to recover and grow from adverse physical and mental conditions. She enjoys being able to help them along the journey toward becoming comfortable with both their bodies and their inner selves.
Connect with Jesq via Jogalove's website and her Instagram.
Maya Trisari
For Those Who Want A High Vibe And Good Energy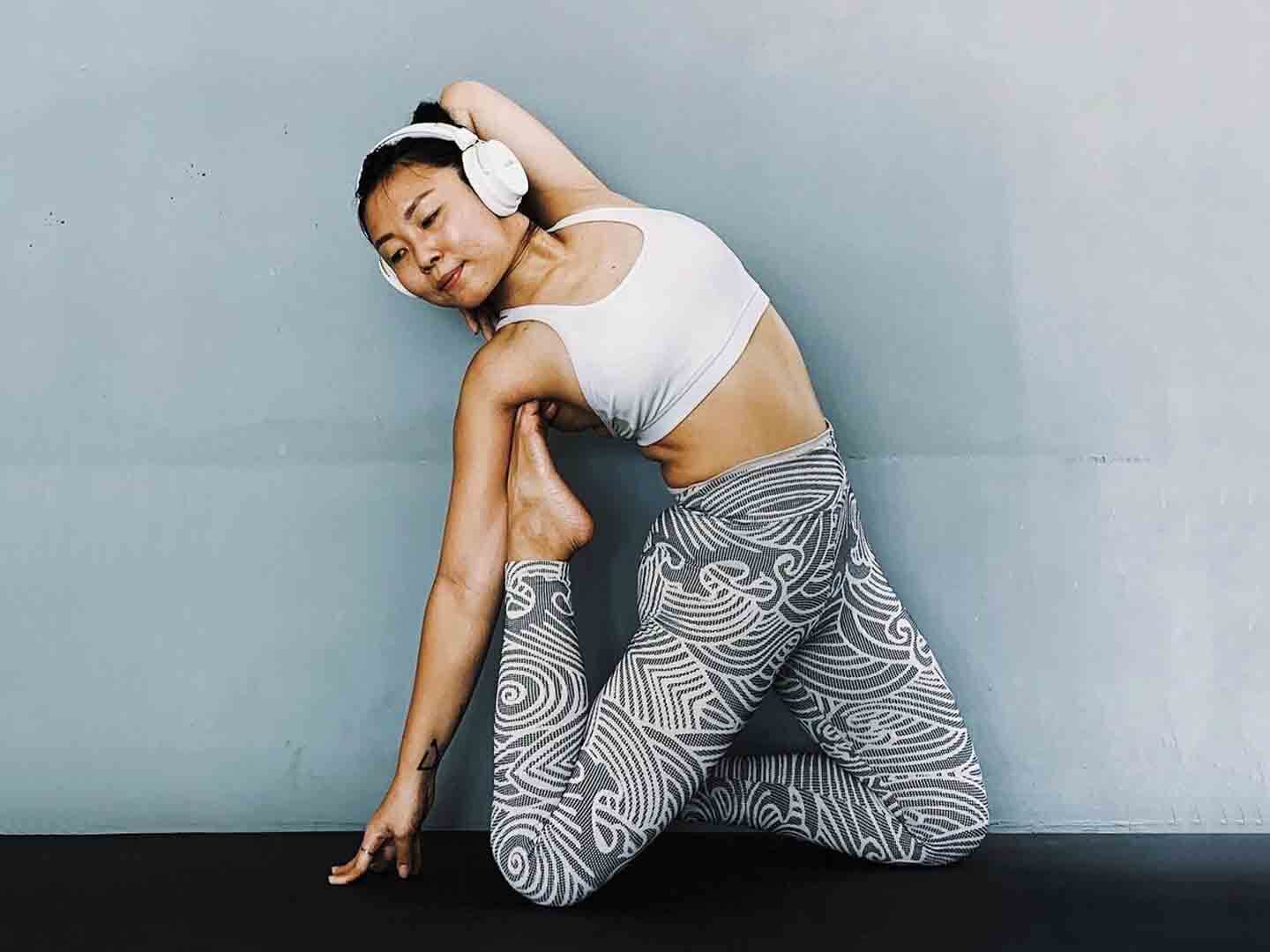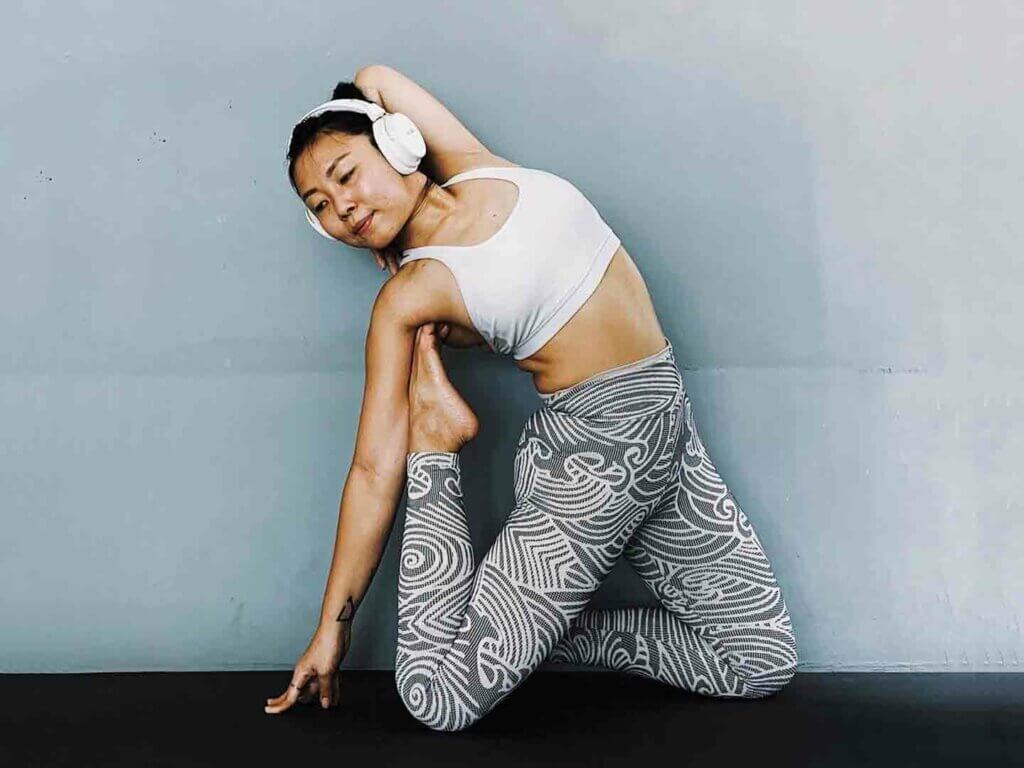 An interior designer by trade, Maya spent her first five years in interior design feeling unfulfilled. Not long after, she decided to take a yoga teacher training course. Now, she is a coach at Yoga Lab, one half of Lab Studios, a wellness community offering yoga and barre classes in East Coast, Joo Chiat, Duxton, and Holland Village.
Fun-loving and loud, Maya makes sure her classes are enjoyable, while still giving emphasis to breath awareness and posture alignment.
To Maya, the best thing about her work as a yoga teacher is being able to share space and being fully present with her students. For her, being vulnerable and genuinely sharing laughs with them is what makes her feel the most alive.
See more of Maya on Yoga Lab's website and on her Instagram.
Fizzy
For Those Working On Their Core And Upper Body Strength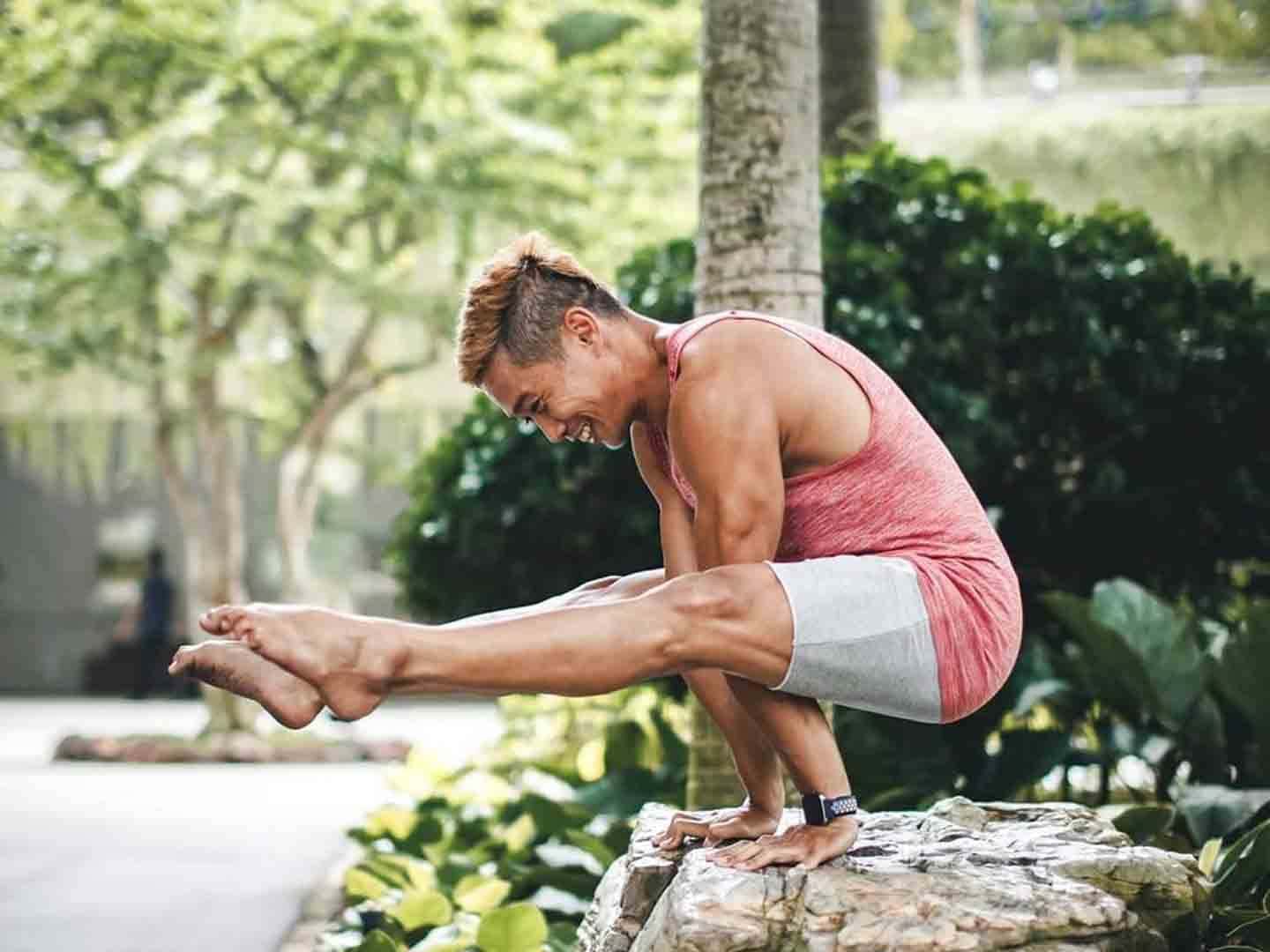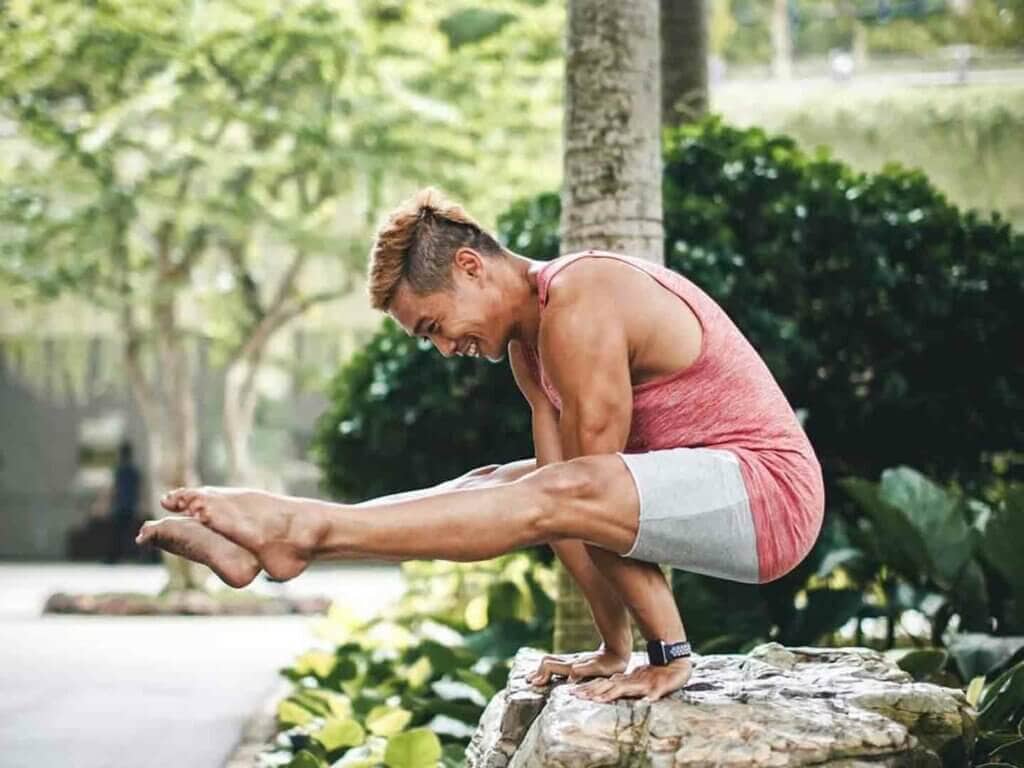 A senior teacher at Warrior Studios in Lorong Telok, Fizzy is a 200-hr E-RYT and has been teaching yoga in Singapore since 2016.
He believes that while committing to self-improvement is essential to a life well-lived, this path must be approached with joy, calmness, and gratitude, rather than judgment. Through his asana practice, Fizzy has found stillness and meaning underneath the hustle and bustle of everyday life. These are the lessons he integrates into his yoga teaching.
Fizzy's classes focus on handstands, calisthenics, and how to engage your core. He then complements this with stretch flows and strength sequences emphasising alignment and balance. His classes help you engage your breath, own your strength, and create an authentic connection with yourself, your purpose, and your environment.
Find Fizzy on his website and his Instagram.
Brandon Chong
For Those Who Who Want To Get Stronger And More Flexible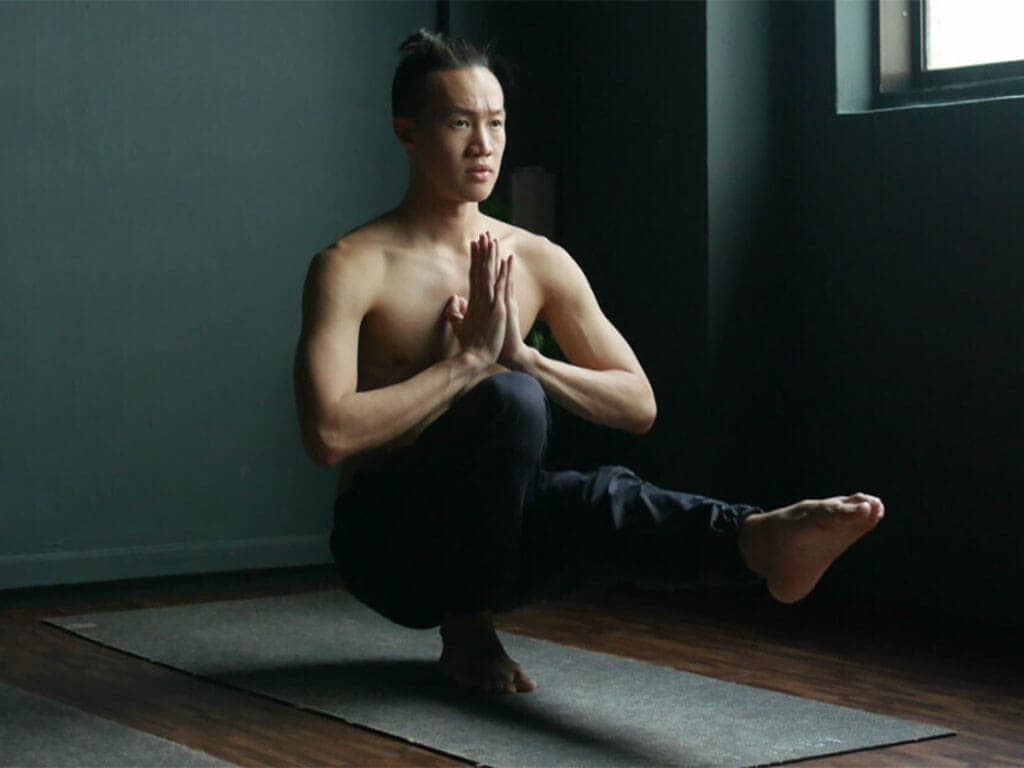 Brandon Chong first encountered yoga while serving in the Singapore Navy corps. A competitive dancer and figure skater in his formative years, he found that moving through yoga sequences reawakened the body awareness, flexibility, and balance he would train for in his teens.
Brandon then went on to Nashik, India where he was trained to become a yoga teacher. Since then, he has taught yoga to all types of students, including beginners, athletes, advanced practitioners, and men looking to diversify their fitness routines.
Brandon believes everyone should have access to the holistic lifestyle benefits that yoga brings. The types of yoga he practices and teaches the most frequently are power vinyasa flow and yin: a tandem that emphasises the value of core stability in movement, while maintaining mindfulness.
Follow Brandon on his Instagram.
Myca Velarde
For Those Who Want To Get Healthier Inside Out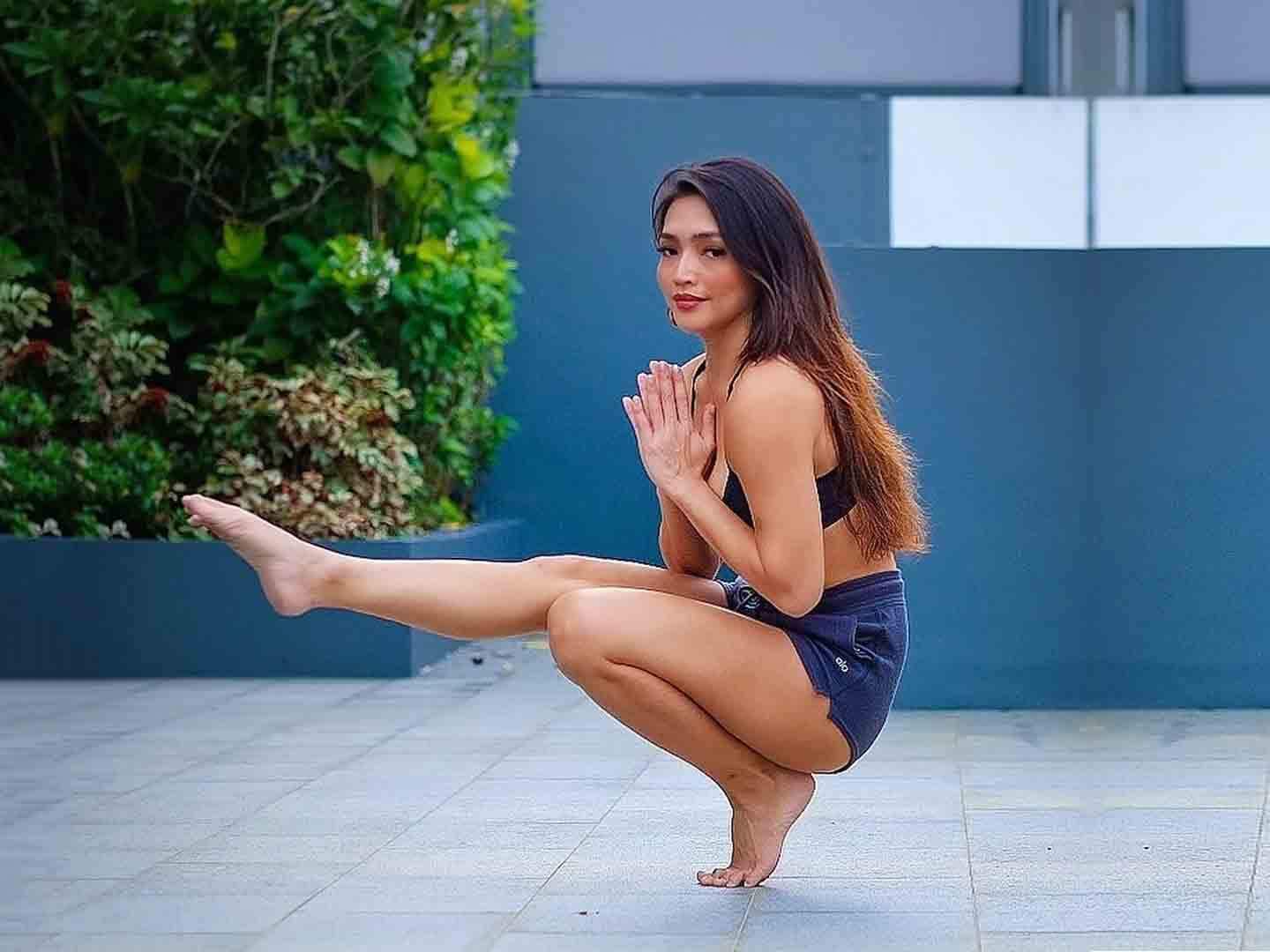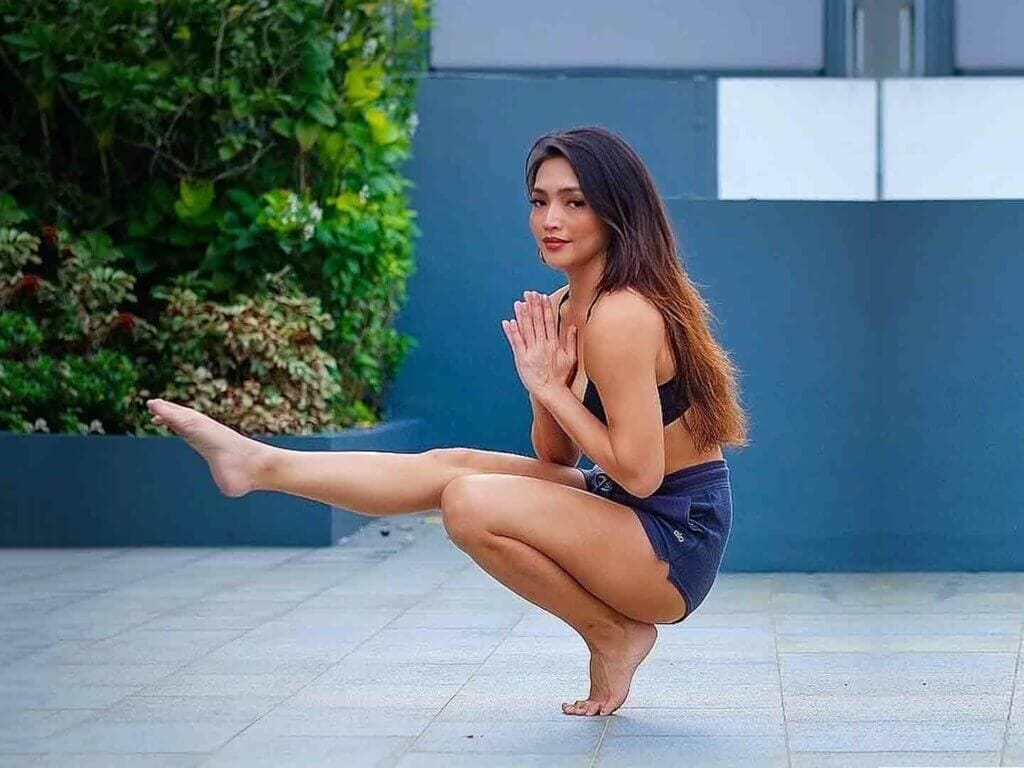 Like so many others who fell in love with yoga, Myca Velarde's yoga journey was one that started during what seemed like the roughest period in her life.
One day, she decided to take the advice of a friend who suggested that yoga might help her focus, let go of self-doubt, and make changes for the better.
True enough, it was through yoga that Myca was able to move past her depression. And while she was never athletic growing up, she credits her yoga practice for igniting an ever-growing passion for fitness. She now regularly attends Muay Thai, handstand training, and boxing class, on top of yoga.
Today, Myca helps others empower their minds and bodies by teaching yoga in-studio and online via her newly founded wellness community, Camp Health.
Connect with Myca via her Instagram.
Sammie Kim
For Those Who Want To Deepen Their Backbends
Sammie Kim is arguably one of the most active Singapore yoga teachers on Instagram today.
Her page is a never-ending stream of herself, photographed holding outrageously advanced yoga postures. Her unmatched energy and dedication to the practice shows in the countless branded campaigns and yoga challenges she joins.
Not only are you bound to leave her page completely motivated to work on your peak pose, you'll probably also get a discount on those leggings you've been eyeing. Why? Well, in true influencer fashion, her Instagram links to all manner of brands that sponsor her yoga and wellness lifestyle.
So, whether you're looking for inspiration to nail your King Cobra pose, or hunting for a good deal on some yoga pants, Sammie's your go-to yoga girl.
Follow Sammie on her Instagram.
You may be new to yoga or you might have been practicing for years, but either way there's always someone who has something different and helpful to teach you. Try out your first class today!
P.S. Looking for the top yoga studios in Singapore? Check them out here!
Did you know?
This article is part of The Mindful Guide to Singapore – your guide to happy, healthy, and mindful living in the red dot. Click here to discover places and mindful activities that you and your whole family can enjoy.