Luckily, this isn't a problem for us here in the red dot. Wherever you go, you're never too far from a resto that offers truly delicious vegetarian food, oftentimes in just about every regional and ethnic cuisine style to boot.
So if you just recently switched to a vegetarian or plant-based diet, in the process of doing it, or have been eating green for years, you won't run out of dining joints here. To help you out, here's a list of vegetarian restaurants in Singapore that can be your go-to next time you're hankering for some delicious meals.
This article is part of our Mindful Living Guide to Singapore with tons of tips for happy, healthy and mindful living in Singapore.
Tea Villa Cafe
For the Tea Lovers
Love brunch and tea? Then this quaint, colorful cafe along East Coast Rd is a must-try for you. Aside from their all-day brunch menu (check out their eggless Belgian waffles and pancakes) with burgers, quick bites, and sandwiches, they also offer Italian, Mexican, Indian, and Lebanese food.
Oh, and did we mention they have a selection of over 100 kinds of tea? Yep. Milk tea, herbal, fruity—you name it, they've got it. It's the perfect place not just for full meals, but also if you and your friends are just in the mood for tea and delicious desserts. You can also book the cafe for private events.
Tea Villa Cafe
Address: 97 East Coast Road (Google Maps)
Phone: +65 85 184250
Links: Facebook, Instagram
Cafe Salivation
When You Just Can't Live Without Pizza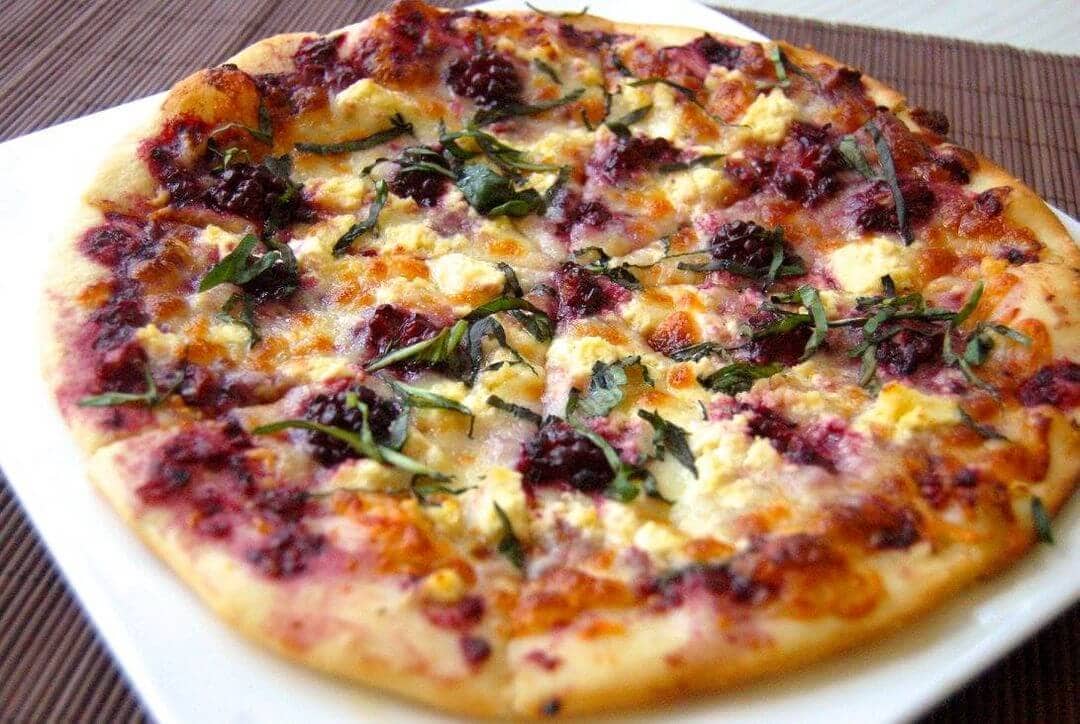 Cafe Salivation in Little India has been serving delicious vegan and vegetarian food that fills you with "droolicious sensations" for more than 10 years. While their menu is pretty extensive—offering soups, pasta, desserts, Thai and Mexican food, rice dishes, etc.—their pizza concoctions deserve a special shout out because where else can you get vegetarian blackberry and basil three-cheese pizza??
True to their name, the stuff you'll find on their menu really is enough to make people drool—vegetarians and non-vegetarians alike.
Cafe Salivation
Address: 176 Race Course Road (Google Maps)
Phone: +65 6298 1412
Links: Website, Facebook
Herbivore
For Japanese Food Lovers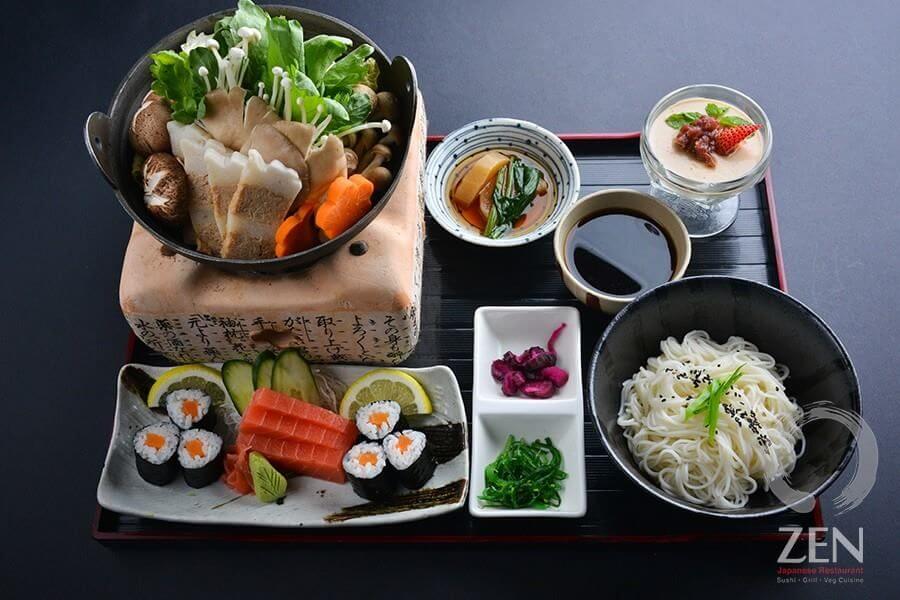 Being vegetarian doesn't mean you have to miss out on sushi, udon, katsu, and your other favorite Japanese dishes. Herbivore is proud to be the first vegetarian Japanese restaurant in Singapore, built in 2010 by decades-long vegetarian Mr. Ho, along with Japanese chef Mr. Yasui Masa.
Although their menu is purely vegetarian, they also cater to non-vegetarians using mock meat and fish (unagi and salmon) in their dishes. So bring your friends to Fortune Centre and go ahead and have that salmon sashimi, totally guilt-free!
Herbivore
Address: 190 Middle Rd, #01-13/14 Fortune Centre (Google Maps)
Phone: +65 6333 1612
Links: Website, Facebook, Instagram
Joie by Dozo
For Date Nights and Fine Dining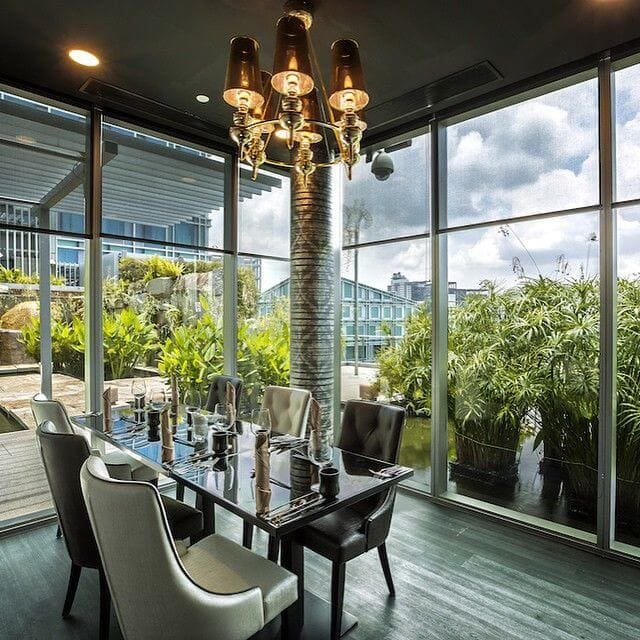 With a rooftop garden and city lights as its backdrop, Joie by Dozo at Orchard Central is all about bringing ambience to modern meatless fine dining. And it certainly doesn't hurt either that the restaurant's team of international chefs do a superb job of showcasing contemporary Japanese and European dishes—all prepared without meat.
Because they're big on ambience, stepping into Joie makes you forget you're smack in the middle of the busy shopping district. Plus, they have five rooms that you can also book for private functions or if you're simply feeling fancy and don't mind paying extra for additional privacy.
Joie by Dozo
Address: 181 Orchard Rd, #12-01 Orchard Central (Google Maps)
Phone: +65 6838 6966
Links: Website, Facebook, Instagram
Lotus Vegetarian
If You Want a Little Bit of Everything
What do you do when you're new to meatless eating and you're curious and ready to try as many dishes as possible? Why, you go to a vegetarian buffet, of course! Lotus Vegetarian is one of the more well-known vegetarian buffet restaurants in Singapore, and they specialize in local and Chinese food.
If you start to feel overwhelmed by so many choices, you can opt for set meals for two or four people which offer a bit of everything, from soup to main dish and dessert. No need to miss out on laksa, chicken rice, and other famous Singaporean dishes, you can get the meatless, yet equally flavorful, versions here.
Lotus Vegetarian
Address: 1002 Tai Seng Ave, #01-2540 (Google Maps)
Phone: +65 6254 0090
Links: Website, Facebook, Instagram
VeganBurg
For Comfort Food Cravings, But Healthier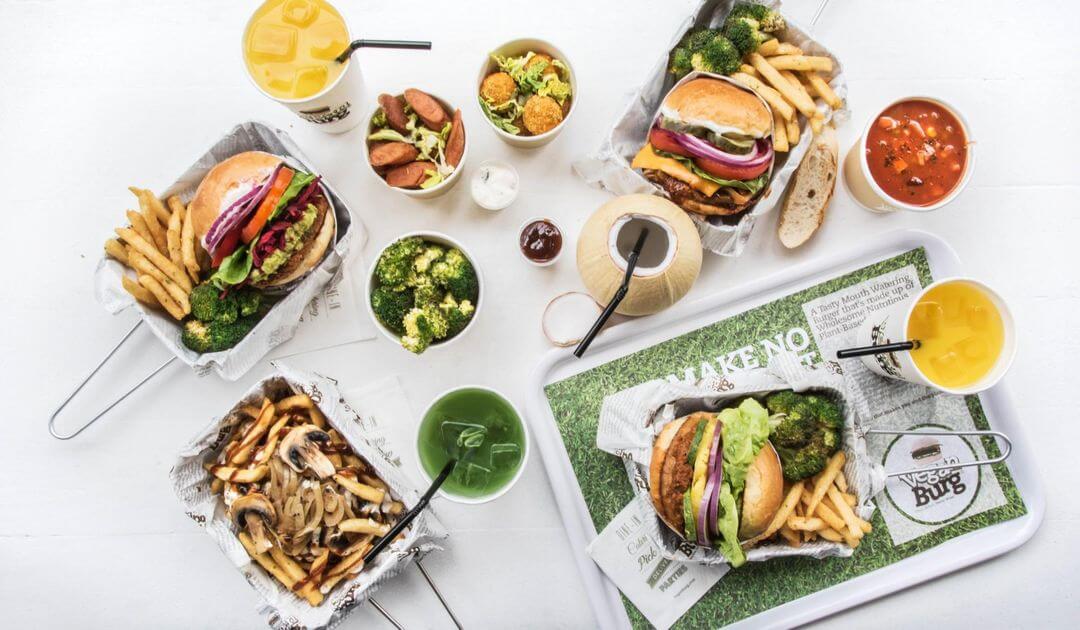 There are few things more Singaporean than a good chili crab, and just because you're vegetarian doesn't mean you have to miss out on this. In VeganBurg, you can enjoy the famous chili crab flavor in a delicious, vegetarian burger!
From Hawaiian teriyaki to satay and smoky BBQ, they offer more than enough yummy flavors to get your burger cravings satisfied. The avocado beetroot burger is one of their best-sellers, but you can check out the full list of their delicious burger flavors and side dishes on their website. Drop by their store and see how they're redefining comfort food by offering "burgers that make you and the planet happy."
VeganBurg Singapore
Address: 44 Jalan Eunos (Google Maps)
Phone: +65 6844 6868
Links: Website, Facebook, Instagram
Sufood Singapore
If You Want Taiwanese Flavors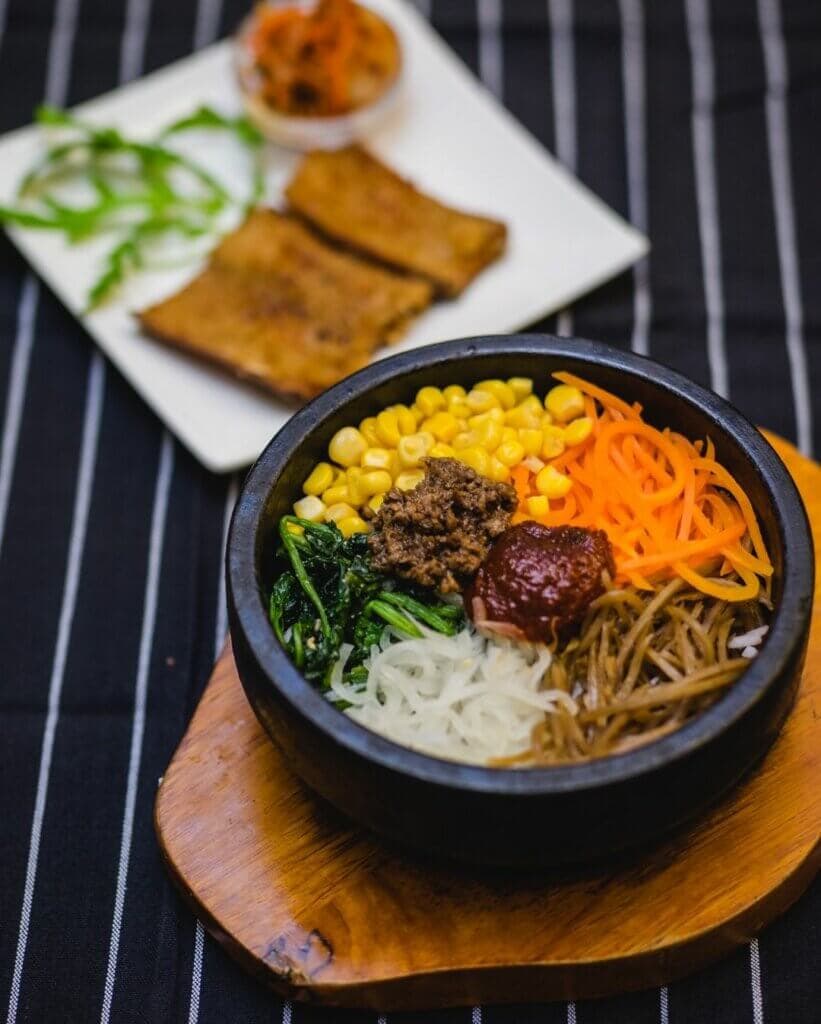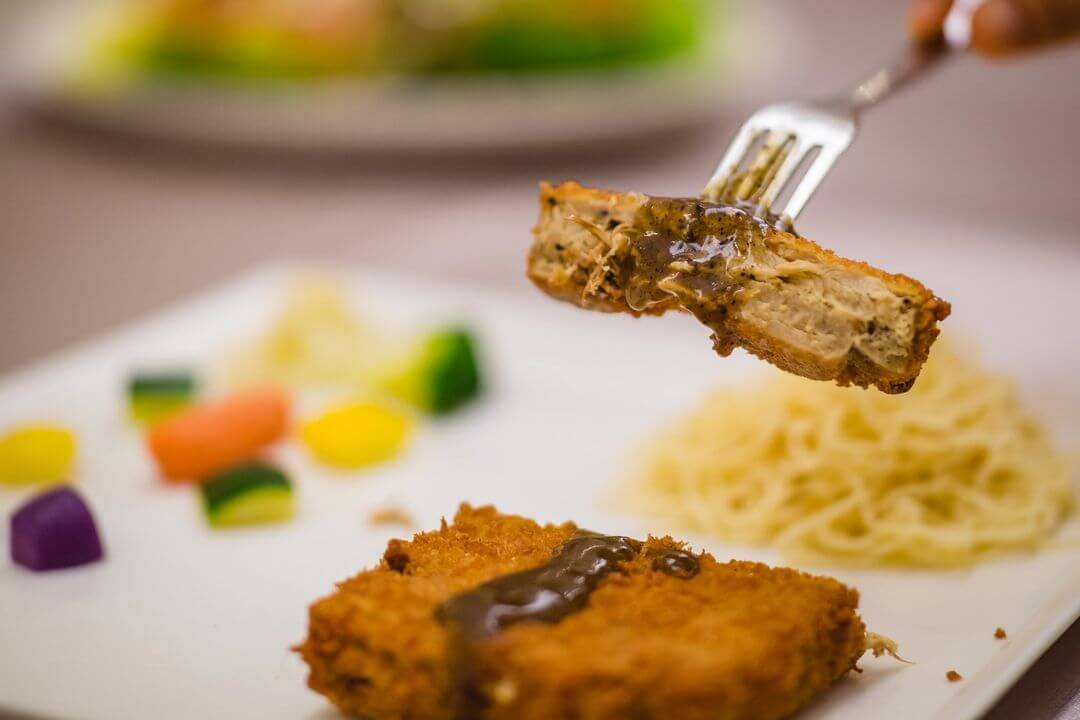 Tired of people saying the vegetarian diet lacks protein? A visit to Sufood Singapore will immediately prove them wrong. This Taiwanese vegetarian chain first opened its doors in Singapore in 2014, and their goal is to provide protein and nutrient-packed dishes that are meat-free and will keep you fueled throughout your day.
They have set menus with 4, 6, or 8 courses, but you can also order a la carte if you want more options for pizza, pasta, salads, desserts, and more. Check out their website to learn all about their food philosophy and see their complete menu.
Sufood Singapore
Address: 252 North Bridge Road, Raffles City Shopping Centre #02-19 (Google Maps)
Phone: +65 6333 5338
Links: Website, Facebook, Instagram
The Boneless Kitchen
For Korean Food Lovers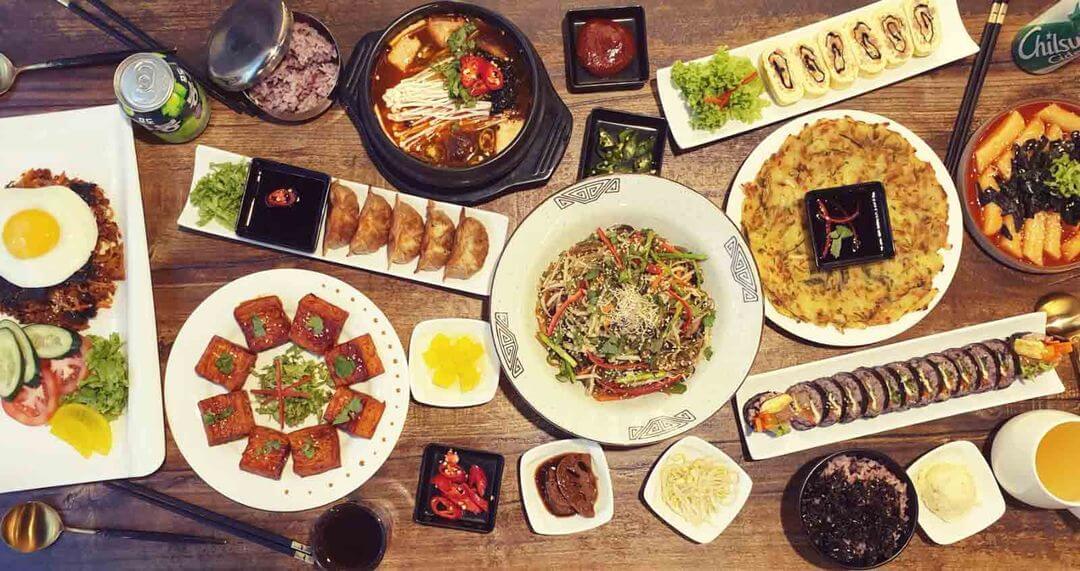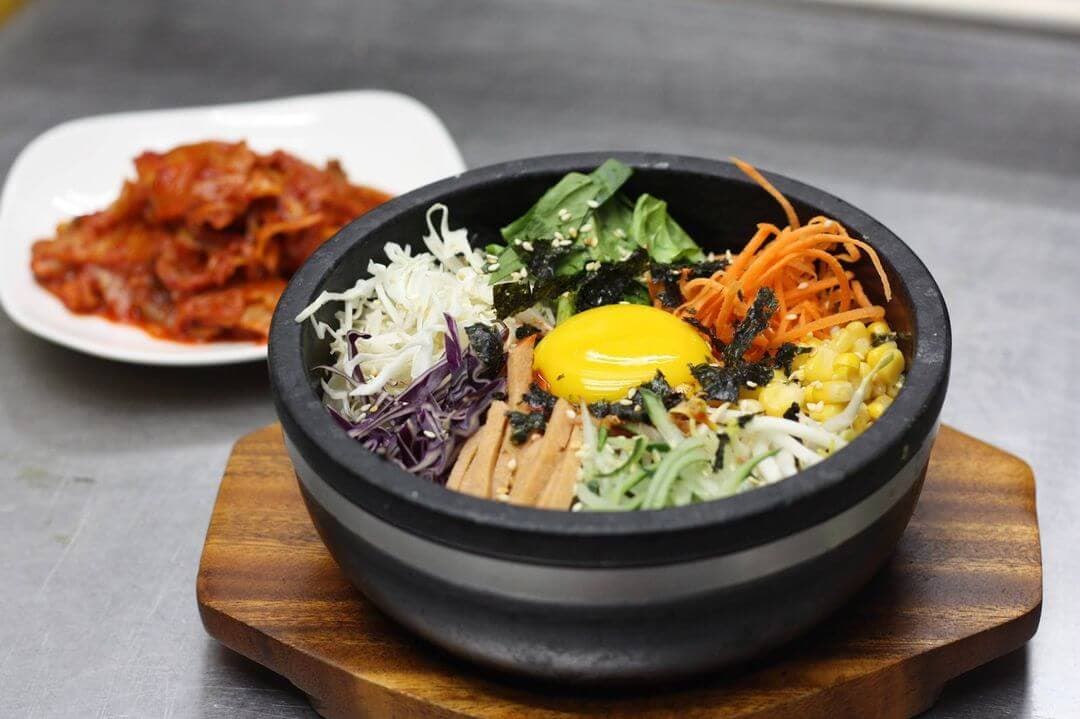 The Boneless Kitchen prides itself on being the first meatless Korean restaurant in Singapore. Aside from their delicious dishes with ingredients sourced from Korea, another cool thing about this resto is they make sure to include people with special needs in their team and continually give back to the community.
The Boneless Kitchen is located in The Commerze @ Irving, but if you're closer to the west, you can get your vegetarian K-food fix at their outlet/sister restaurant DAEHWA at the Galaxis building. Visit their website to make reservations and see the dishes offered at both DAEHWA and Boneless Kitchen.
The Boneless Kitchen
Address: 1 Irving Place #01-31 (Google Maps)
Phone: +65 8457 6464
Links: Website, Facebook, Instagram
Greendot Singapore
For a Yummy and Budget-Friendly Option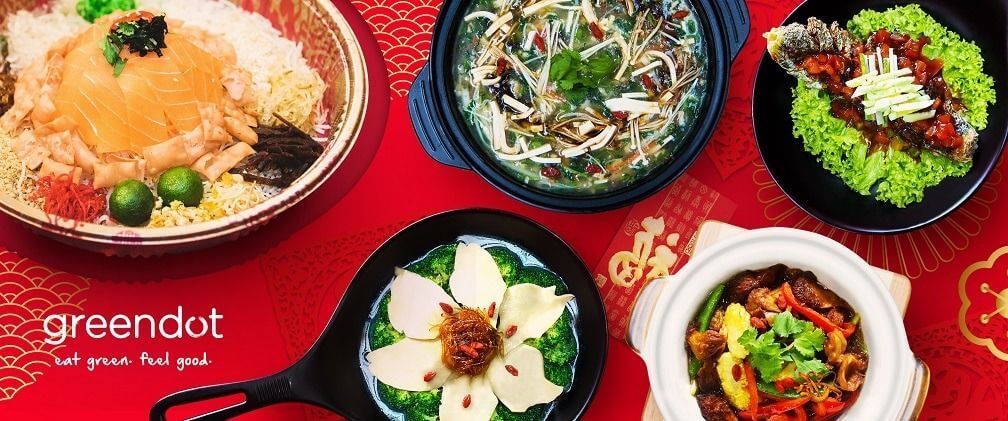 From being a small stall in Temasek Polytechnic in 2011, Greendot has grown exponentially to now having 12 outlets—still with the same principle of offering an Asian-fused, meat-free alternative to fast food to bring healthier options to the masses. This means having a budget-friendly and delicious menu that appeals not just to vegetarians, but also to the McDonald's-loving youth and the larger, non-vegetarian population.
You can find Greendot in Plaza Singapura, One Raffles Place, Paya Lebar Square, Bugis Junction, and Bedok Mall, to name a few. See their full list of branches, their menu, as well as delivery deals on their website.
Greendot
Address: Multiple outlets
Phone: +65 6702 6621
Links: Website, Facebook, Instagram
Gokul Vegetarian Restaurant
For Never-Ending Options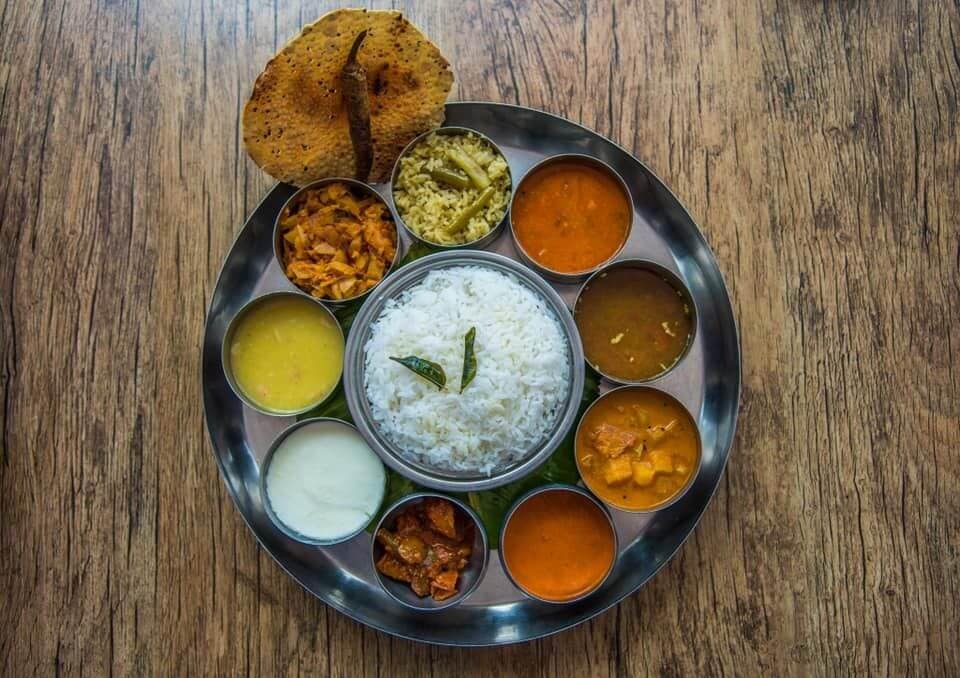 Gokul is one of the most popular vegetarian restaurants in Singapore, offering a la carte and buffet options for Indian, Asian (Singaporean, Malay, Chinese), and Western dishes. They literally have hundreds of options for food, drinks, and desserts, and all of them contain no eggs, onions, garlic, and MSG. Even your non-vegetarian friends would love the food here as they use mock meat with the same delicious flavor of popular dishes.
Located in Little India, Gokul also offers catering services for weddings and private events. It would be quite literally impossible to list here all the items in their menu (that's how extensive it is!), so please visit their website for more details.
Gokul Vegetarian Restaurant
Address: 19 Upper Dickson Road (Google Maps)
Phone: +65 6396 7769
Links: Website, Facebook
There are so many other vegetarian restaurants we could include in this list! But alas, we don't want you to get overwhelmed so we're keeping this short and sweet. So say goodbye to bland dishes and sad-looking "salads"—no matter what you're craving and the kind of vegetarian gastronomic experience you're after, there are so many options waiting for you here in the red dot.
Did you know?
This article is part of The Mindful Living Guide to Singapore – your guide to happy, healthy, and mindful living in the red dot. Click here to discover places and mindful activities that you and your whole family can enjoy.