While some yoga studios in Singapore offer meditation or mindfulness classes, there are also meditation center you can go to that will help you find the calmness and peace of mind you're looking for. These center offer a wide range of classes offering different methods that'll suit your specific needs and preferred meditation style.
Whether you're new to meditation, or have been practicing different forms of it for ages, here are some of the best meditation center in Singapore you should check out.
This article is part of our Mindful Guide to Singapore with tons of tips for happy, healthy and mindful living in Singapore.
The Golden Space
For Lifestyle Meditation Classes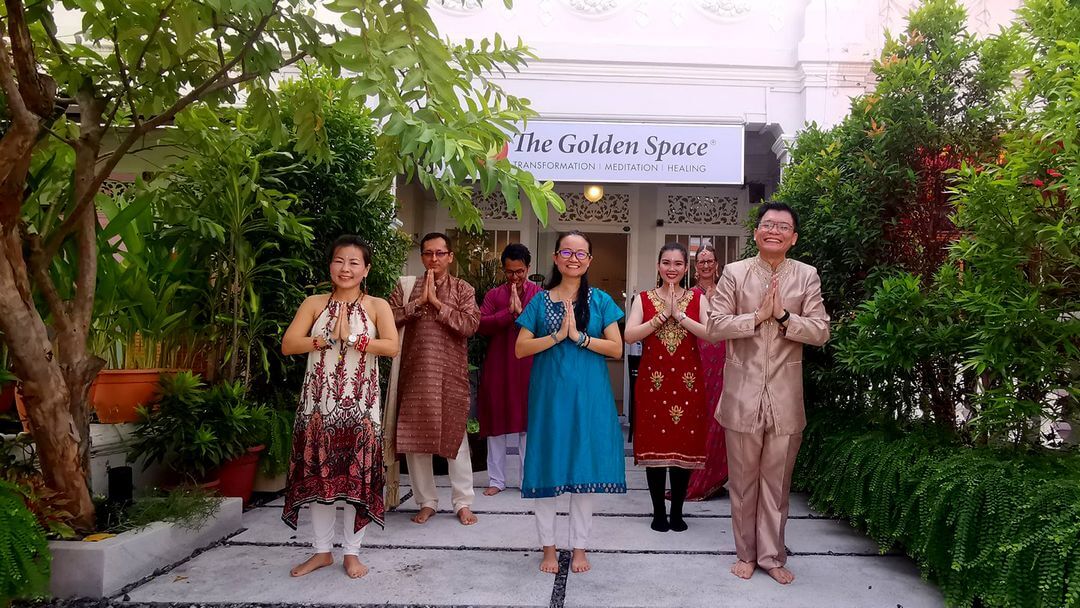 Wanna try meditation but not sure how to do it, or exactly what kind of meditation is right for you? The Golden Space at 418 Race Course Rd in Little India offers endless options for lifestyle meditation classes for kids, teens, and adults. They have so many types of classes that they're categorized into Balance, Empowerment, Health, and Relationship.
So whether you want to manifest love, get mental clarity, achieve emotional harmony and happiness, or even if you just want to experience spa meditation—the Golden Space has got you covered. See their full list of classes and schedules here.
The Golden Space
Address: 418 Race Course Rd, Singapore 218665 (Google Maps)
Phone: +65 6222 5114
Links: The Golden Space
The Open Centre
Mindfulness for Kids and Adults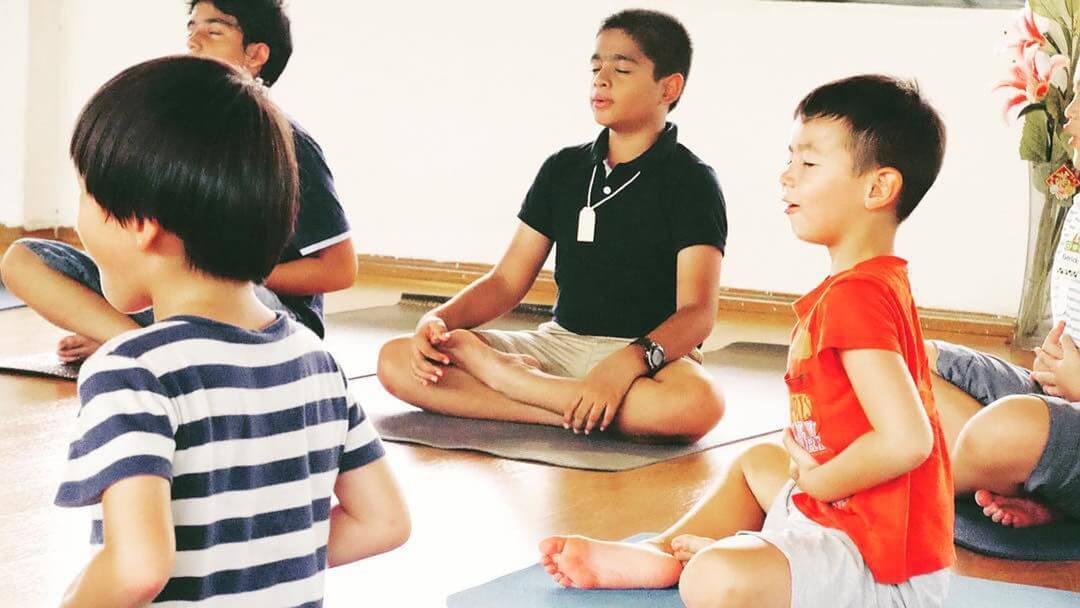 The Open Centre focuses on teaching mindfulness to both kids and adults, and meditation is just one of the ways they do so. They have a family-friendly approach, offering Mindfulness & Awareness Camp for kids aged 6-12, and Mindfulness-Based Stress Reduction (MBSR) Program for adults which last for eight weeks.
You can check out the center at 100 Turf Club Road (Horse City), Unit #01-02B in Bukit Timah, and learn more about their programs here.
The Open Centre
Address: 100 Turf Club Road #01-02B Singapore 287992 (Google Maps)
Phone: +65 9797-0091
Links: Facebook Instagram
SPACE 2B
For Self Care Using All Senses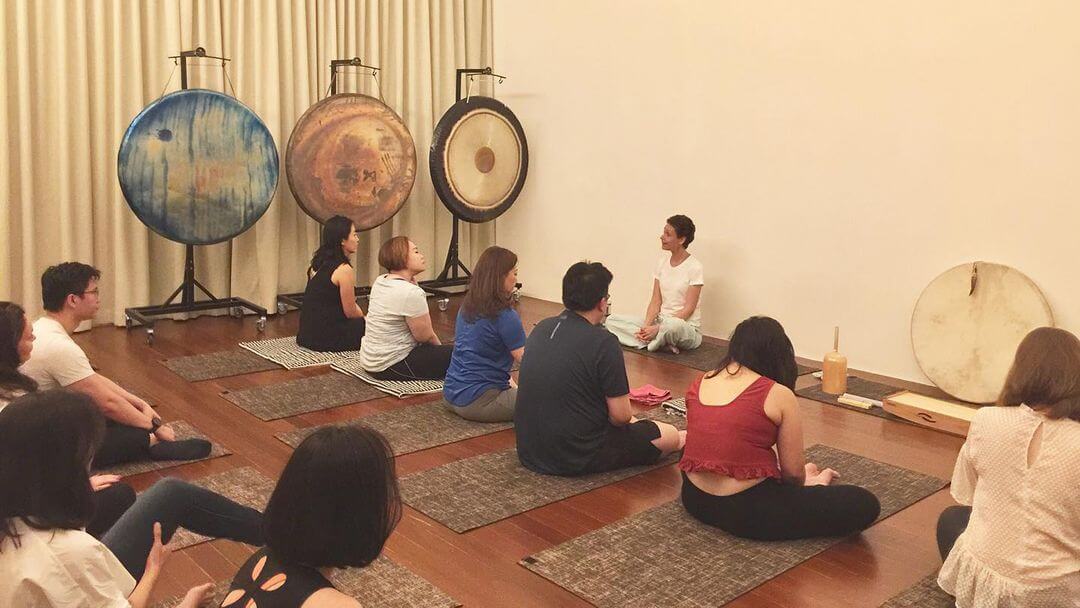 SPACE 2B makes it clear from the get go that they're not just a meditation studio—they throw in sound, creativity, visualization, breathwork, movement (and more!) into the mix of classes they offer. Whether you want a basic intro to meditation or a more immersive experience, SPACE 2B has something that'll work for you.
They're located at 2B Stanley Street, but make sure you book an appointment or check their schedule here before you drop by.
SPACE 2B
Address: 2B Stanley Street Singapore 068721 (Google Maps)
Phone: +65 9623 5028
Links: Facebook Instagram
Nirvana
For the Stressed Out and Curious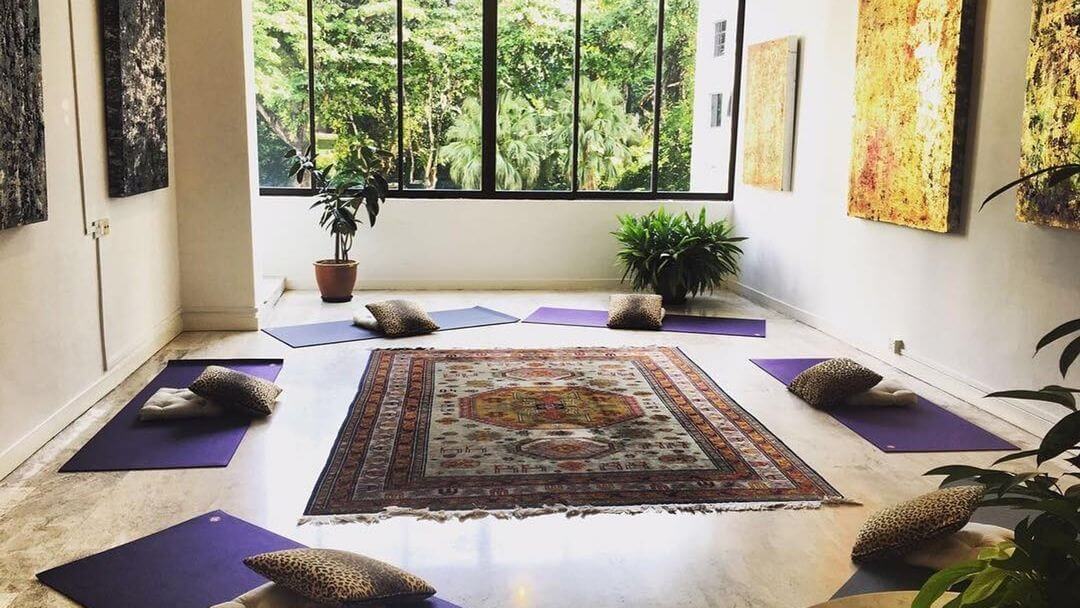 Nirvana Mind offers a hodge-podge of secular meditation methods, so it's perfect for you if you want to try out different ways to meditate and learn mindfulness. Their goal is to help you develop a personalized meditation practice that works just for you. So if you want to meditate sitting still with candles or doing it with walking and movement, it's all good!
They also offer an MBSR program, and a Parent & Child Mindfulness Workshop. They usually hold classes at Core Collective branches in Anson and Dempsey, so make sure you get the complete deets on your chosen class on their website.
Nirvana Mind
Phone: +65 9856 5974
Links: Facebook Instagram
One Heart Singapore
Keep Moving While Meditating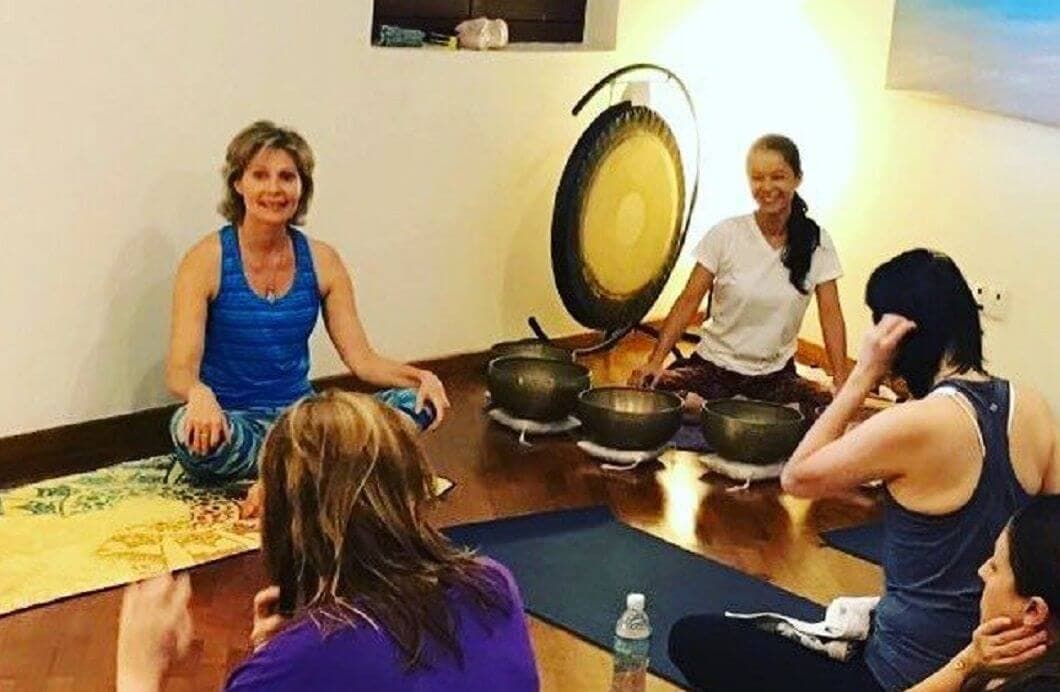 If the idea of having to sit still turns you off from trying meditation, we highly suggest you check out One Heart Singapore. This is because their meditation classes incorporate Qi Gong movement, namely: Qi Gong Energy Body Activation Meditation, and Qi Gong Workout Meditation. Bet you never thought the words 'workout' and 'meditation' could go together, but yep, it's a thing and it works!
And if that doesn't quite tickle your fancy, they have a host of other wellness classes (crystals, yoga, reiki, etc.) you can try. Check out One Heart at 37 Tembeling Road, and see their full list of classes here.
One Heart
Address: 37 Tembeling Road Singapore 423580 (Google Maps)
Phone: +65 9752 4857
Links: Facebook
Redefine Wellness
For Aligned Chakras and Sound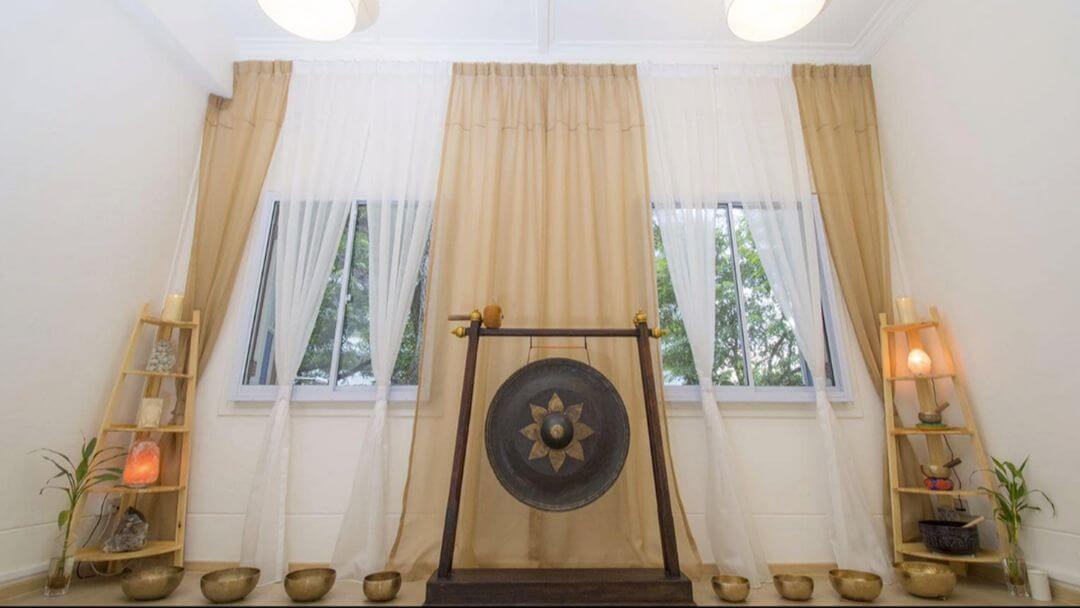 Ever wonder what chakras are all about? How come a lot of holistic wellness programs talk about chakra cleansing and alignment? Book a class at Redefine Wellness to find out, and experience guided chakra and sound meditation to help you find balance, healing, and clarity.
Located at 333B Beach Road (Level 3), meditation classes at Redefine Wellness are by appointment, so make sure you book a spot before dropping in. You can get more details about the classes on their website.
Redefine Wellness
Address: 333B Beach Road, Level 3, SG 199563 (Google Maps)
Phone: +65 9199 2684
Links: Facebook Instagram Twitter
Soul Centre
For an Immersive Meditation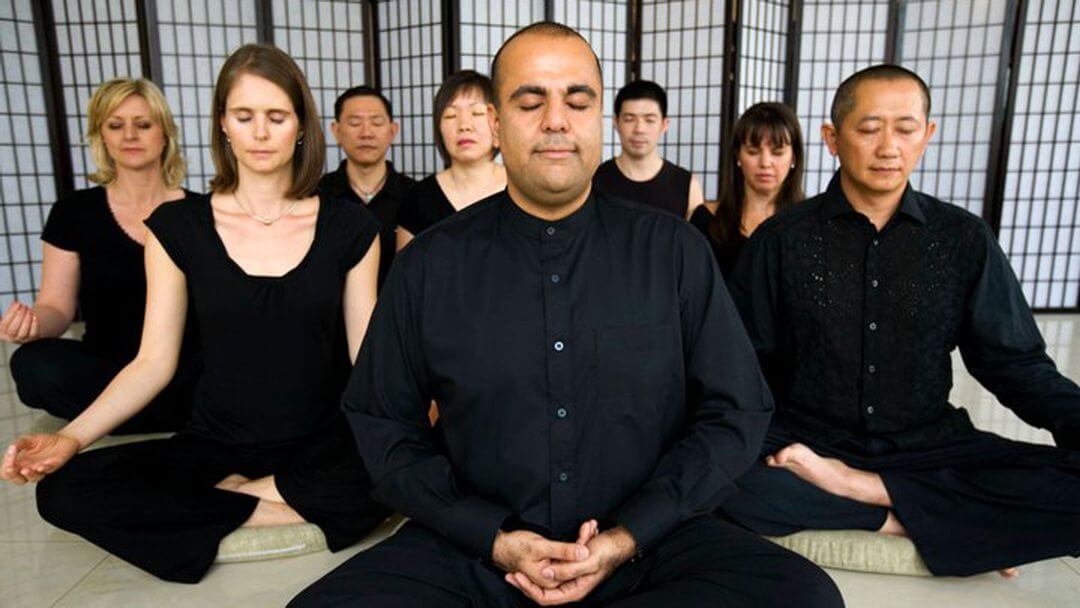 Soul Centre is an award-winning personal development center, and one of their main pillars is meditation and mindfulness. Although they have a beginners' program, it's their own trademarked four-session meditation programs that offer a truly immersive and focused experience. You can take them all in succession to build up your meditation skills and practice, and even work up to their meditation teacher training program.
The Soul Centre Academy is located at 91 Bencoolen St., #12-04 Sunshine Plaza, and you can visit their website to learn more about their programs.
Soul Centre
Address: 91 Bencoolen St. #12-04 Sunshine Plaza Singapore 189652 (Google Maps)
Phone: +65 9875 2372
Links: Facebook Instagram Twitter
Kadampa Meditation Centre
For Meditation Infused with Modern Buddhism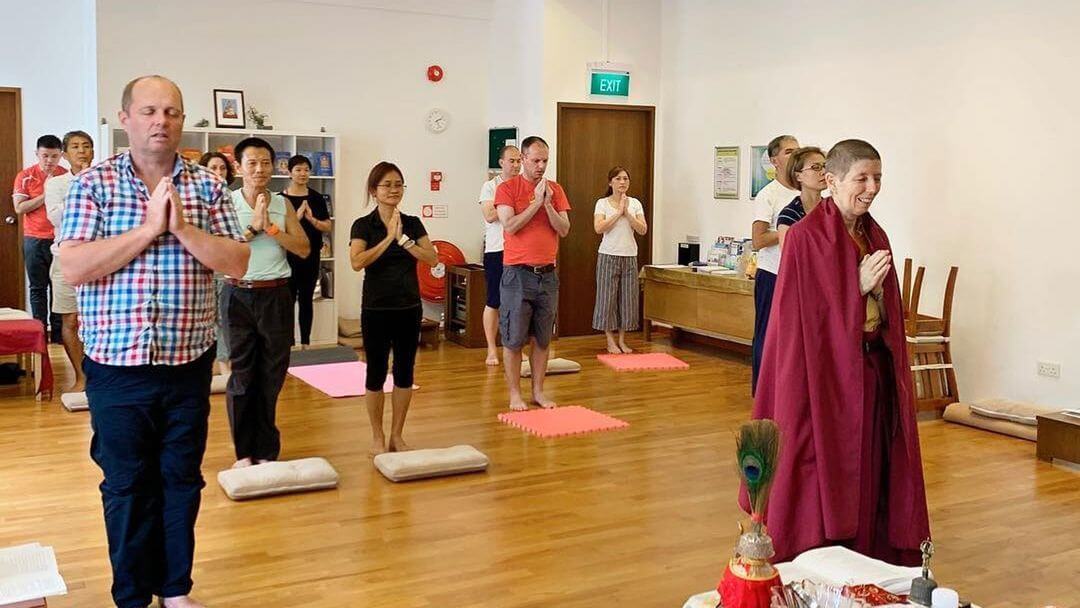 If you want to attain inner peace and happiness (because who doesn't??), what better way to do it than through meditation and modern Buddhism? The guided meditation classes at Kadampa Meditation Centre will teach you basic meditation techniques, along with practical modern Buddhism thought that you can apply to daily life. Anyone and everyone is welcome, no appointment required.
Don't have a lot of time? Not a problem—they have short classes that you can fit into your lunch break! Kadampa Meditation Centre is located at 134 Neil Road, with a World Peace cafe at ground level, and a meditation space above. Learn more about their offerings here.
Kadampa Meditation Centre Singapore
Address: 134 Neil Road. Singapore 088863 (Google Maps)
Phone: +65 6438 1127
Links: Facebook Instagram
House of Ascend
For Gong and Sound Healing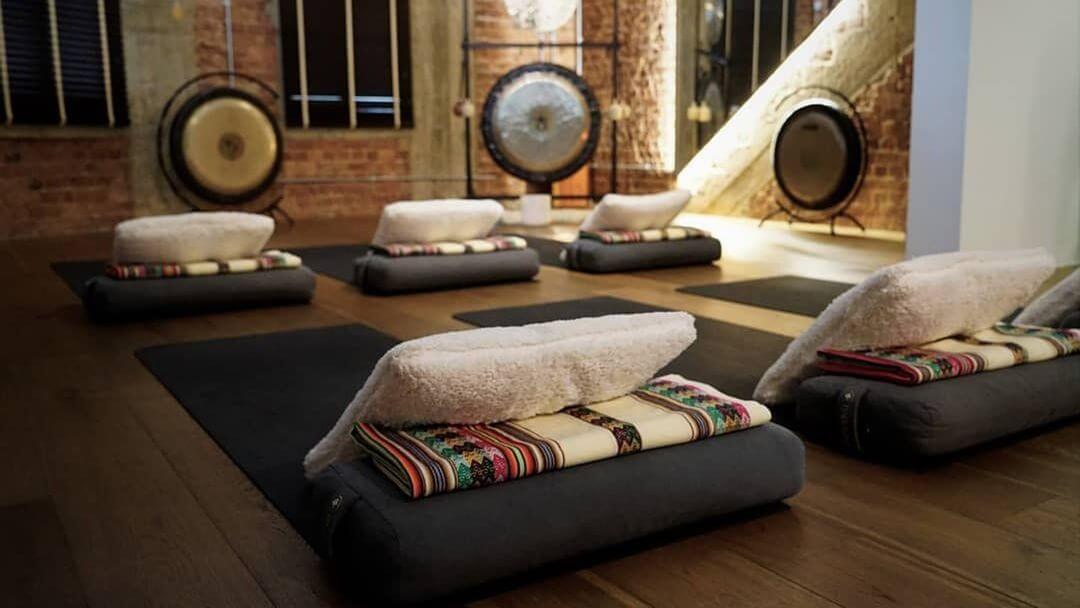 Does listening to music help you calm down when you're feeling stressed or anxious? If so, you should check out House of Ascend. They specialize in Gong Meditation, so this is ideal for you if you find it easier to calm down with sound and want to explore how sound healing treatments can foster mental wellness.
You can find House of Ascend at 79 Chay Yan St. Level 1-18 in Tiong Bahru, and get more details at their website right here.
House of Ascend
Address: 79 Chay Yan St. Level 1-18 in Tiong Bahru (Google Maps)
Phone: +65 8444 0742
Links: Facebook Instagram
The Art of Living Singapore
For Happiness and "Effortless Meditation"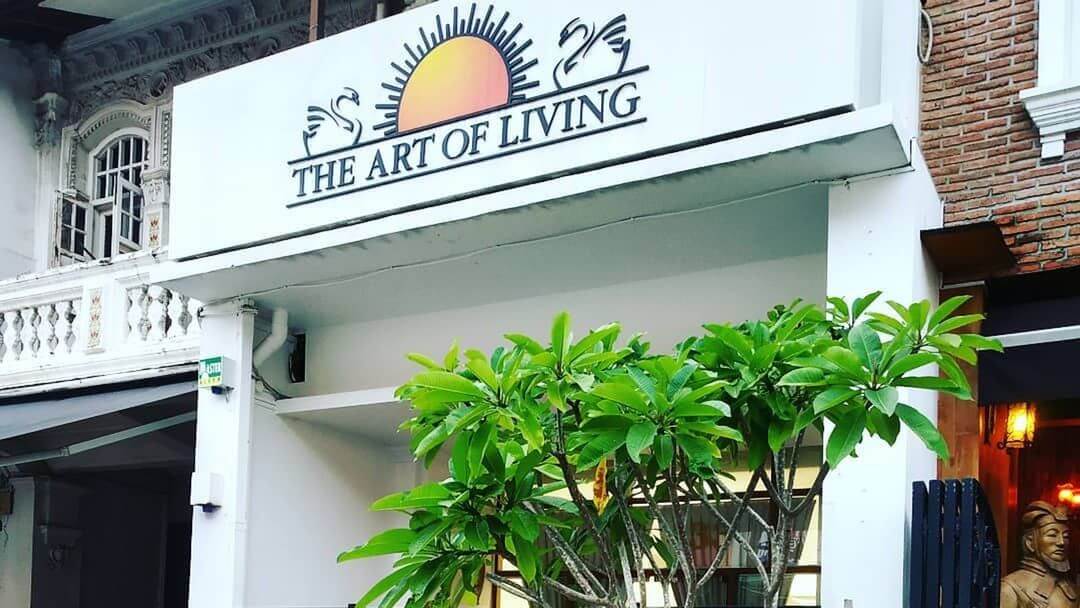 The Art of Living Foundation is a global non-profit, humanitarian, and educational organization operating in 154 countries. They offer the famous "The Happiness Program" which includes guided relaxation and meditation (along with light yoga), and the Sahaj Samadhi Meditation course.
Sahaj Samadhi means "effortless meditation" and involves training your conscious mind to tap into your inner self for heightened self-awareness and mental clarity, increased joy and energy, and of course, deep inner peace.
Make sure you check their website for program schedules or visit the center at 433 Race Course Road for more information.
Art of Living Foundation Limited
Address: 433 Race Course Road, Singapore 218679 (Google Maps)
Phone: +65 6299 5775
Links: Facebook Instagram
So in conclusion…yes, stress is a daily experience for most, if not all, of us. But this doesn't mean you can't do anything about it. With the help of meditation and mindfulness, you can experience stress without letting it sour your mood and hijack your day.
Did you know?
This article is part of The Mindful Guide to Singapore – your guide to happy, healthy, and mindful living in the red dot. Click here to discover places and mindful activities that you and your whole family can enjoy.