Yoga has come a long way in terms of breadth and reach; from its Eastern origins and traditions, it's now being practiced throughout the world and Europe is no exception.
There are loads of amazing and inspiring yoga blogs popping up all over Europe, so we thought we'd share them with all you amazing yogis all over the world. They might even inspire you to go travelling!
All the blogs listed are written in English, so no worries if you don't speak any European languages. Without further ado, here are our top 25 (English Language) European yoga blogs. Enjoy!
The Monthly Reset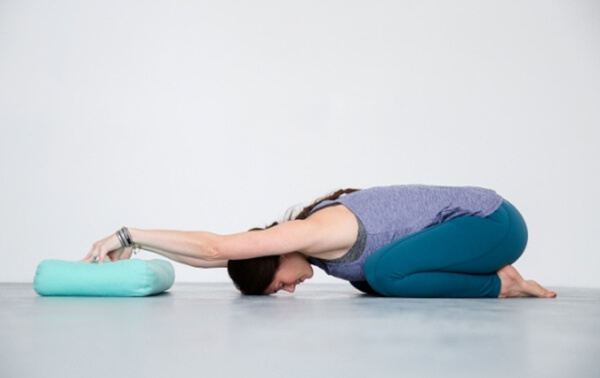 Jasyoga's blog, The Monthly Reset, is dedicated to bringing you balance on the mat and in life. You won't find long personal stories or spiritual advice here: just lots of amazing yoga tips written in a clear and straightforward style. The Monthly Reset
Amy Bramble Yoga
Amy Bramble left her corporate life to teach yoga in Essex, England. Her blog contains inspiring stories of her life and yoga, and her yoga profiles series, featuring students from her classes, demonstrate the diversity and community in yoga. Amy Bramble Yoga
The Yoga Hub
The blog of this Dublin-based yoga studio has some interesting think pieces and great practical pose videos. However, it's the vast array of tasty and easy vegan recipes that make this blog one of our favourites. The Yoga Hub
Sally Goldfinger
Sally Goldfinger teaches yoga and Ayurveda in Marrakech, Morrocco. The fresh recipes and insightful musings you'll find on her blog are inspired by her vibrant surroundings, however yogis from all over the world will find something to interest you here. Sally Goldfinger
YogaHound
The YogaHound website is the creation of yoga teacher Hanri, who brings together creativity, wellness and happiness both on and off the yoga mat. Although this blog is relatively new, the practical yoga tips and delicious looking recipes make it a definite one to watch. YogaHound
Delight Yoga
Delight Yoga's beautiful blog is an ideal place to go for some yoga inspiration. With sections on poems, quotes and interviews, you can really dive deep into the yoga world with this Netherlands-based site. Delight Yoga
IndivYoga
With sections dedicated to yoga therapy, food & home, poses & breathing and more, this blog is an excellent go-to for the whole yoga lifestyle. With tonnes of advice on pregnancy and parenting, if you're a family-orientated yogi you won't want to miss this! Indiv Yoga
Jivamukti with Joanna & Jeanine
Joanna, or 'Ladyjo' is the main contributor to Jivamukti with Joanna & Jeanine. And she's also an expert in loving life: both introspective and entertaining, her well-written entries will inspire you to travel, learn, think and laugh. If you love a story, check this out. Jivamukti with Joanna & Jeanine
Dynamic Yoga
Danish yoga teacher Birgitte writes openly and honestly about yoga, life and spirituality, in a way that's very easy to connect to. Her blog posts are lengthy without ever coming boring, and you can read them in both English and Dansk. Dynamic Yoga
Amanda's Yoga
Looking for practical but heartfelt tips on yoga, meditation and more? Finnish teacher Amanda keeps her blog updated regularly, with beautiful pictures to complement her writing. Her meditation guides are perfect for beginners, as well as more experienced yogis. Amanda's Yoga
Benoit Yoga
Deepen your practice and bring yoga into your everyday life, with French yoga teacher Benoit's useful tips and thoughtful discussions. Bonus points for the lovely poems he features! Benoit Yoga
Eat Pray Move
Eat Pray Move's blog shows the heart and soul behind this yoga holiday and retreat company. Check out the uplifting updates about their Give Back program, where they collaborate with non-profits to bring about real change through yoga. Eat Pray Move
Sunflower Teeth
English artist and belly dancer, Katie, gives us a peek into her life journey, travels and performances. As a Reiki practitioner and humanitarian activist, Katie's blog is dynamic and interesting, and includes interviews with artists from around the world. Sunflower Teeth
Spanda Vinyasa
Nina's articles are thought provoking and beautifully written: she reflects on taking yoga off the mat and into her life, as well as taking us through her travel journeys. The environment and conscious consumerism are topics close to this Croatia-based yoga teacher's heart, and she urges the reader to be mindful and act with meaning. Spanda Vinyasa
English Yoga in Berlin
The blog of this welcoming studio in Berlin reflects the diversity and inclusivity of their classes, with articles discussing topics like Tantra, meditation, Yoga Nidra and the practicality of becoming a yoga teacher. English Yoga in Berlin
Estonian Yogini
Writing in both English and Estonian, yoga teacher Helini always sees the beauty in life and is excellent at sharing this through her blog. You'll find healthy recipes and lovely stories here, with yoga and life advice that always hits home. Estonian Yogini
Plume Yoga
If you're looking for some inspiration or want some tips on living more fully and calmly, look no further! Bec's blog is full of yoga and life hacks to help you to be more mindful and make the most of your day. Plume Yoga
The Yoga Space
The informative blog of this English studio breaks down yoga poses, breathing, yoga terms and more to allow you to really understand the tradition. The articles are intelligently written but easy to understand, and always accompanied by beautiful photos! The Yoga Space
Ashtanga Yoga Paris
The Ashtanga studio's blog combines succinct entries with helpful videos, to provide practical advice on all things Ashtanga. This includes the more spiritual aspects of the practice as well as the physical – if you're interested in knowing more about Ashtanga, this is a blog for you. Ashtanga Yoga Paris
Simple Gentle Yoga
English teacher Emma transformed her life through Kirtan and its gentleness, and she wants to share this with the world! Her articles often reflect on observations from teaching or practicing yoga, which she discusses from an intelligent viewpoint of how yoga relates to the human psyche and world at large. Simple Gentle Yoga
JuYogi
Monday Mantras, Sunday Sunday poses and tasty, healthy recipes are the name of the game on this simple and elegant site. Ju says it's "a blog for happy hearts and healthy souls", so you'll find articles on sustainability, happiness and travel here, too. Bonus: It's also available in German. JuYogi
Lucia Yoga
If you're considering going on a retreat but not sure if it's for you, check out this blog! Alongside featuring different retreats, the blog can help you to decide what retreat style is best for you – including tips for organizing one by yourself! Lots of handy yoga and meditation tips here too. Lucia Yoga
Yoga Internships
While it might seem like an unlikely place for a great blog, this Colombia-based website is a wonderful resource for new (and old) teachers. The in-depth articles detail everything from creating playlists to teaching yoga in another language, giving readers a real insight into yoga teaching. Yoga Internships
Odaka Yoga
Odaka Yoga's blog reflects the organization's belief in living and sharing yoga practice on and off the mat. Articles focus on helping the busy 'Urban Warrior' to identify with the traditional core values of yoga, making this blog super useful in the modern world. Odaka Yoga
Mandala Yoga Ashram
If you're interested in knowing what goes on at an ashram, what you might learn there and how visiting one could change your life, visit this website. Far from India, the Welsh center has brought Eastern traditions to the UK, and consequently to their in-depth blog. Mandala Yoga Ashram
Got a favorite European yoga blog that we missed? Share them with the community below!