Welcome to the new DoYou!
We just launched the new and improved DoYou website and apps! We listened to your feedback to make the DoYou experience even better for you.
Programs Are Now Series
To find your previous PROGRAMS, head to PRACTICE and you'll find them under YOUR SERIES. We also made it easier to search and browse them.
Sessions Are Now Classes
To make things simpler, we renamed sessions to classes.
New Section: Courses!
There's a new section on DoYou now. Read more about it below!
XP Is Now "Days Practiced"
Tracking your progress is now also easier. You'll earn badges based on the amount of days practiced, instead of XP collected.
The New Interface
DoYou is now split into five main screens. This is how they work…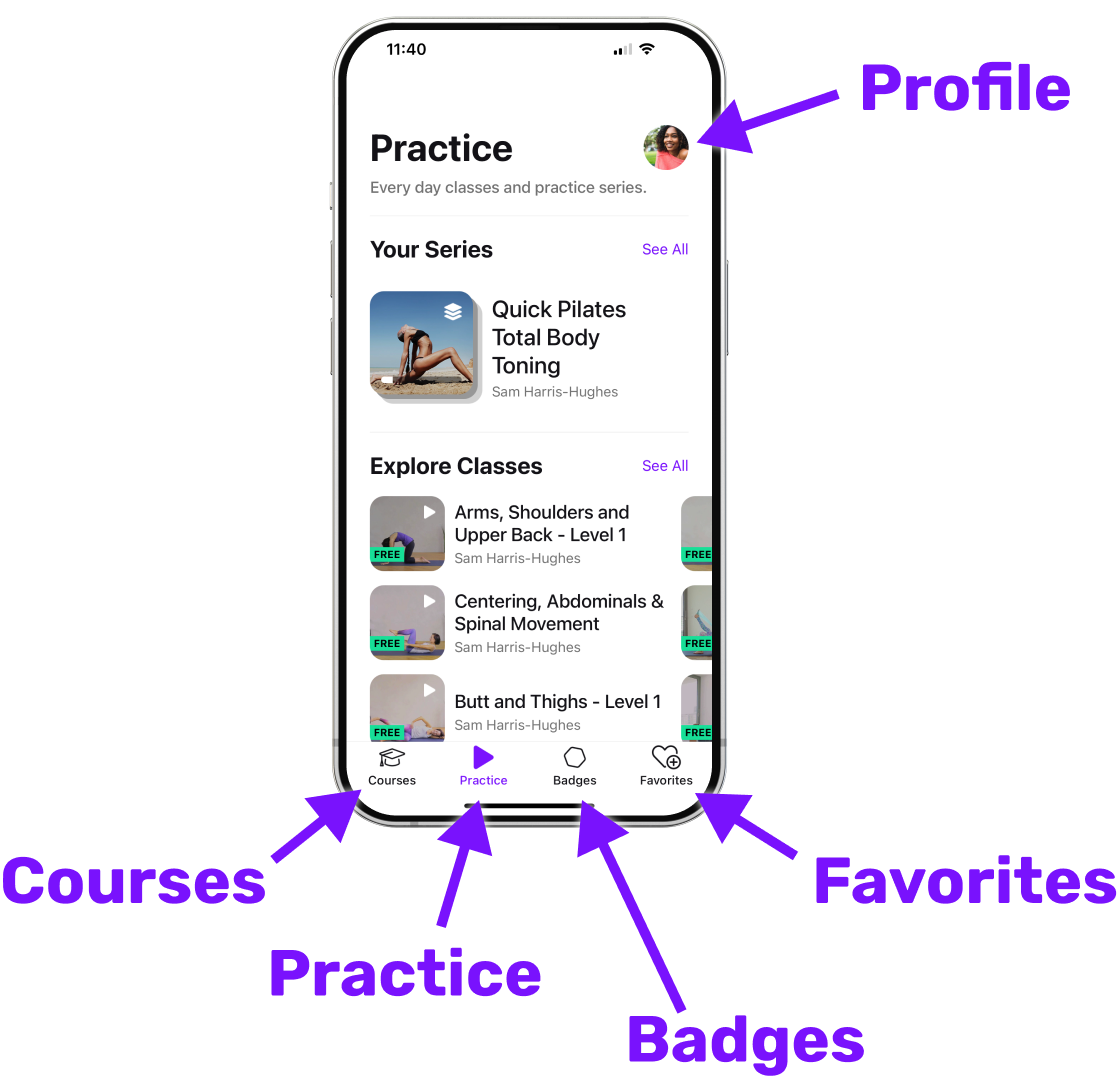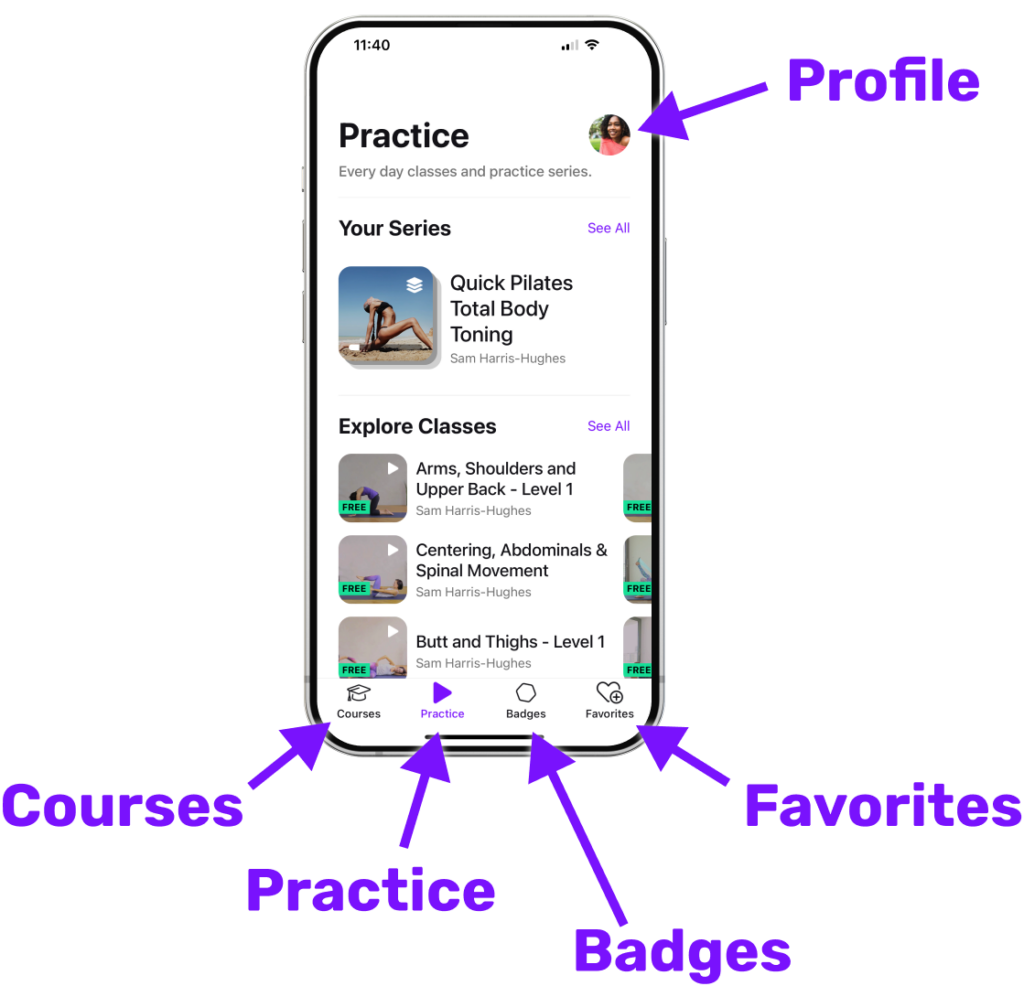 Courses – Develop Your Skills
Ready for some serious skill-building? Head over to the "Courses" section. Here, you'll find in-depth, long-format practices designed to take your skills to the next level. Each course is thoughtfully curated to provide you with a comprehensive learning experience. To find your previous in-depth programs, go to COURSES and you will find them under YOUR COURSES.
Practice – Your Daily Routine
Need something for your daily practice routine? "Practice" is your go-to spot for finding engaging series and individual classes to suit your needs. From yoga flows to guided meditations to energizing workouts, we have a wide variety of classes for you to choose from.
Badges – All Your Milestones
As you progress in your practice, complete challenges and reach milestones, you will unlock cool badges. They represent your dedication and growth. Collect them all like a true champion!
Favorites – Everything You Love
Discovered something you like and want to keep coming back to? Save it to your "Favorites". This section is your personal treasure trove of all the courses, series, and classes you love.
Profile – Track Your History
Curious about your progress? In the "Profile" section, you'll find everything you need to track and manage your journey. Check out all the practices you've completed and the awesome badges you've earned. Your profile is like your personal dashboard, keeping you motivated and right on track! For existing users, please note that during the relaunch, it may take a few days for your progress to be correctly displayed on your practice page.
How to log in to DoYou Studio
Step 1: Download or Update the App
If you already have the app, make sure you update it to the latest version. If you're new here, welcome aboard! Download the DoYou Studio app for iOS and Android.
Step 2: Login or Create an Account
If you already have an account with us, use your existing login credentials to sign in. If you're new, click on the "Join Free" button and create your account.
Step 3: Find Your Practice
Browse through our awesome content to find your perfect practice. Whether it's yoga, meditation, workouts, or anything else, we've got you covered!
If you have any questions, please reach out to our support team at help@doyou.com or message us via the Help Center. We're happy to help!
Thank you for being a part of the DoYou family! We hope you enjoy the new version of our app. See you on the inside!
Your friends at DoYou