Your First Yoga Practice
The biggest step in yoga is showing up. Learn how to start a practice and build your foundation.
53,465 others have joined.




5-Day
Program
Your personal coach. Reach your goals in less than 19-minutes per day.
Total Body Strength And Balance
Find balance and harmony from the inside out. All levels are welcome.
You Will Not
Quit
The DoYou method uses cognitive triggers and rewards to transform your habits (
read more
).
Build Strength, Flexibility, And Balance.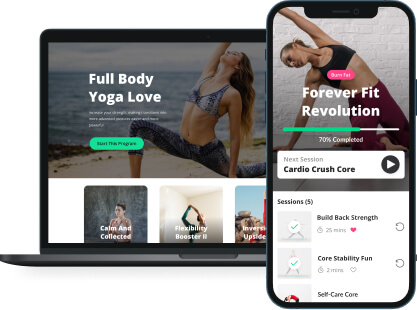 Learn the basics of a yoga practice so that you can have your own home practice. There are basic warmups that yogis of all experience levels use, and Kristin McGee is here to help you break them down. This module for beginners (or anyone looking to expand their practice) will have you moving through some of the most basic yoga sequences with ease. You'll work your whole body with both Sun and Moon Salutations, and learn how to modify them as well.