Your 7 Day Home Yoga Retreat
A yoga retreat uniquely designed for home, this program will have you feeling blissful in no time.
54,231 others have joined.




7-Day
Program
Your personal coach. Reach your goals in less than 13-minutes per day.
Calm Body, Mind, And Soul
Release your tension. Nurture your body, breath, and mind. All levels are welcome.
You Will Not
Quit
The DoYou method uses cognitive triggers and rewards to transform your habits (
read more
).
Renew Your Body And Mind.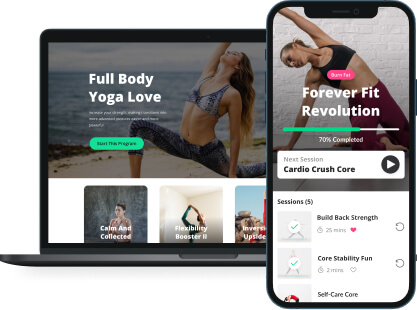 Enjoy seven days of yin yoga, meditation, pranayama, and even a bit of yoga philosophy with this virtual retreat designed to calm your mind, soothe your spirit, and relax your body. No previous yoga experience? No problem! Lessons are easy to understand and follow, and are suitable for everyone ­ from yoga newbies to advanced practitioners. Your teacher is international yoga teacher Lacey Haynes, whose focus on yin yoga and meditation will bring a smile to your face and a peaceful, centered, and caring focus to your practice.