Yoga Strength for Beginners
These courses will get you strong and keep you healthy! And what could be better than that?
53,465 others have joined.




9-Day
Program
Your personal coach. Reach your goals in less than 34-minutes per day.
Total Body Strength and Balance
Find balance and harmony from the inside out. All levels are welcome.
You Will Not
Quit
The DoYou method uses cognitive triggers and rewards to transform your habits (
read more
).
Get Centered, Power Your Core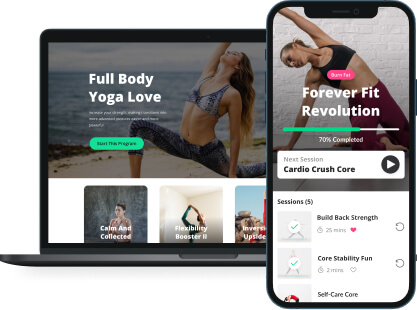 Gain strength in your practice and your life with these classes. Build up your practice with Kristin McGee so it (and you) can be the best it can possibly be. Aimed at beginners, this module will advance your practice and make you stronger as you advance through the postures. Work your entire body, including your core, legs, and arms, and even learn how to do arm balances like Crow Pose!