Yoga Shred Foundations
Boost your fitness levels and be the best you can be by joining Sadie Nardini's Yoga Shred.
39,984 others have joined.




6-Day
Program
Your personal coach. Reach your goals in less than 12-minutes per day.
Full Body Transformation
Revolutionize your strength and cross-train your yoga lifestyle. All levels are welcome.
You Will Not
Quit
The DoYou method uses cognitive triggers and rewards to transform your habits (
read more
).
Get Stronger, Fitter, Healthier.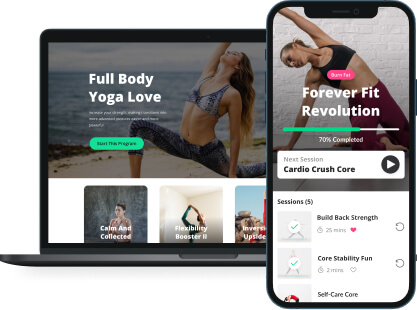 Rock your yoga shred with these how-tos and basics. The Yoga Shred is like no other yoga fitness program, and Sadie Nardini is here to tell you how to use it. Find out about modifications, how to breathe, warm up, and cool down. Available to anyone who wants to lost weight and get fit, the introduction to the Yoga Shred will get you sweating and working on your mat towards a fitter you. Gain all the information you need to successfully rock your Yoga Shred, and start sweating.