Yoga for Tough Times
Don't let pressures of the modern world get in the way of your peace of mind and your yoga practice.
47,547 others have joined.




5-Day
Program
Your personal coach. Reach your goals in less than 62-minutes per day.
Mind-Body Healing
Be free of tension and stress. Heal and empower your mind and body. All levels are welcome.
You Will Not
Quit
The DoYou method uses cognitive triggers and rewards to transform your habits (
read more
).
Keep Calm, Stay Empowered.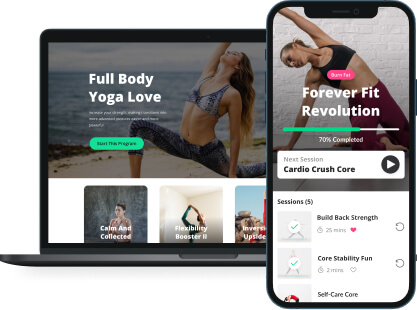 Flow through a more gentle practice to relieve any stress and tension you may be holding in your body and your mind. Ricardia Bramley has created a handful of wonderful classes in order to help you move through feelings of physical discomfort, as well as if you're feeling worried or overwhelmed. You'll focus on ground work and slow movement to build heat in the body in order to ease aches and pains before ending the classes with calming exercises for your mind.