Yoga for Self Care
Explore the mind-body connection through this gentle program, designed to calm and soothe your senses.
264,915 others have joined.




7-Day
Program
Your personal coach. Reach your goals in less than 61 minutes per day.
Calm Body, Mind, And Soul
Cultivate your calm sense of strength and balance. All levels are welcome.
You Will Not
Quit
The DoYou method uses cognitive triggers and rewards to transform your habits (
read more
).
Find Harmony Within.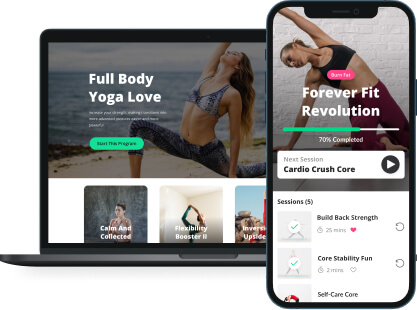 Don't let the stresses and strains of life get in the way of your inner calm. Take a journey inwards with world renowned yoga teachers as you learn to control stress and reduce anxiety. Let your intuition guide and empower you to move from within. We guarantee that by the end of this program, you'll be feeling light and at peace.
264,915 Others
Have Joined