Yoga for Runners
Run, don't walk, to this program designed for runners with soothing bodywork and helpful breathwork.
53,465 others have joined.




2-Week
Program
Your personal coach. Reach your goals in less than 23-minutes per day.
Freedom In Motion
Strengthen, stretch, and build your way to a healthier you. All levels are welcome.
You Will Not
Quit
The DoYou method uses cognitive triggers and rewards to transform your habits (
read more
).
Improve Your Strength And Flexibility.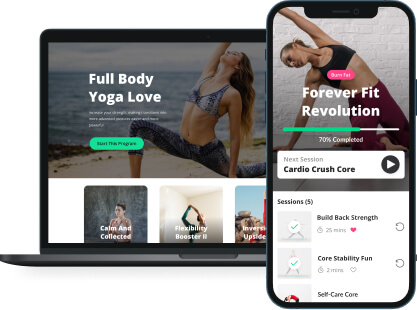 Carefully curated for runners, this program with around 15-minute sessions will benefit you before, after, and even during a run. By learning how to breathe most efficiently, releasing tight hips, and stretching overworked legs and feet, you'll improve your running experience, relax the mind, and protect your body from breakdown. So dash on over and get to treating yourself!