Yoga for Relaxation & Stress Relief
Learn the best poses for relieving stress and flow through classes to relax after a long day.
57,876 others have joined.




10-Day
Program
Your personal coach. Reach your goals in less than 35-minutes per day.
Calm Body, Mind, and Soul
Relieve your stress, get calm and centered. All levels are welcome.
You Will Not
Quit
The DoYou method uses cognitive triggers and rewards to transform your habits (
read more
).
Unwind, De-stress, Relax.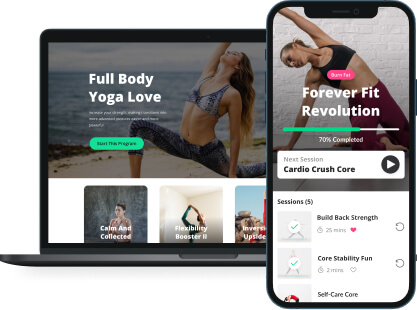 Stressed out and need to relax? Yoga is here to help! Learn the basics of de-stressing with Kristin McGee so you can lead a calmer, more centered life. This module for beginners will help you unwind at your own pace with easy-to-perform yoga postures. Relax your entire body and mind with these calming postures and short classes.