Pregnancy Yoga
Guided through each trimester of your pregnancy, yoga will provide a happier and healthier journey.
63,900 others have joined.




3-Day
Program
Your personal coach. Reach your goals in less than 15-minutes per day.
Mind-Body Healing
Connect with your baby while staying strong and healthy. Designed specifically for moms-to-be.
You Will Not
Quit
The DoYou method uses cognitive triggers and rewards to transform your habits (
read more
).
Happier and Healthier Mom and Baby.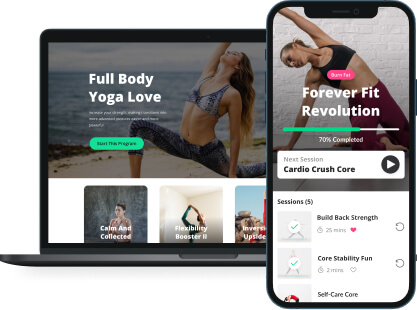 Nourish yourself and your baby throughout your pregnancy. Join Kristin McGee for wonderful classes to keep you and your baby healthy all the way through your pregnancy. This module was designed specifically for expectant mothers to be able to stay comfortable and in tiptop shape throughout their pregnancy, while at the same time preparing for safe, healthy, and smooth-sailing childbirth. Soothe your whole body under the guidance of your doctor and Kristin during all three trimesters, so you'll be happy, healthy, and relaxed.

Health disclaimer: This program does not intend to replace your physician or healthcare provider. Please consult your physician before beginning any exercise program, and if you experience any pain or difficulty with these exercises, stop and consult them before resuming this program.