Yoga for PMS
With soothing yoga flows to maintain your cool, this program will surely keep cramps in check.
67,901 others have joined.




1-Week
Program
Your personal coach. Reach your goals in less than 23 minutes per day.
Mind-Body Healing
Soothe your mind and body, feel refreshed through your cycle. All levels are welcome.
You Will Not
Quit
The DoYou method uses cognitive triggers and rewards to transform your habits (
read more
).
Find Comfort in Discomfort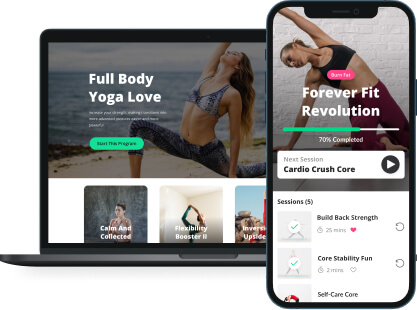 Does that time of the month always lead you to a rollercoaster of emotions and physical discomfort? Join DYY Allstar Ricardia Bramley as she guides you through relaxing flows and mood-boosting sequences to soothe your mind and body before, during, and after your menstrual cycle.