Yoga for Joints & Backs
See how Hatha Yoga can work wonders for your joints and back.
74,953 others have joined.




5-Day
Program
Your personal coach. Reach your goals in less than 40 minutes per day.
Full Body Transformation
Boost your energy, recharge your mind, and stimulate your body completely. All levels are welcome.
You Will Not
Quit
The DoYou method uses cognitive triggers and rewards to transform your habits (
read more
).
Get Stronger, Fitter, Healthier.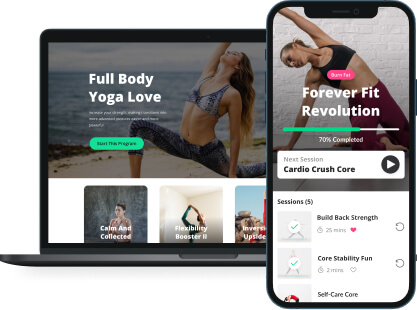 Take a therapeutic approach to yoga as you look to improve strength and flexibility in the back, as well as ease any stiffness you may have in your joints. Hatha expert, Ricardia Bramley, will lead you through classes that focus on warming up the body to enhance mobility, particularly in the hips and spine. There's even some gentle meditations in the classes to soften any stiffness in the mind.