Yoga for Insomnia
Unwind with soothing flows and sequences for a deep slumber.
47,547 others have joined.




1-Week
Program
Your personal coach. Reach your goals in less than 21-minutes per day.
Better Sleep Quality
Let go of the day, calm your mind and body. Improve the quantity and quality of your sleep. All levels are welcome.
You Will Not
Quit
The DoYou method uses cognitive triggers and rewards to transform your habits (
read more
).
Get Your Quality Sleep Back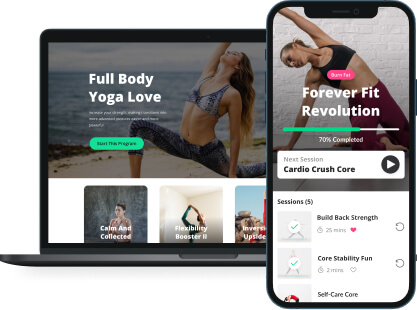 Stress and distractions in daily life can greatly impact our sleep patterns. Let your yoga teacher Ricardia Bramley help you calm your mind and body through soothing sequences and relaxing pranayama techniques. Practice along, and by the end of this module, you'll be dozing off to dreamland in deep slumber.