Yin Yoga for the Spine
Ready to improve your spine flexibility and mobility? We have your back.
216,381 others have joined.




6-Day
Program
Your personal coach. Reach your goals in less than 32 minutes per day.
Energetic Shift And Release
Release tension from the body. Improve your flexibility. All levels are welcome.
You Will Not
Quit
The DoYou method uses cognitive triggers and rewards to transform your habits (
read more
).
Move With Strength And Ease.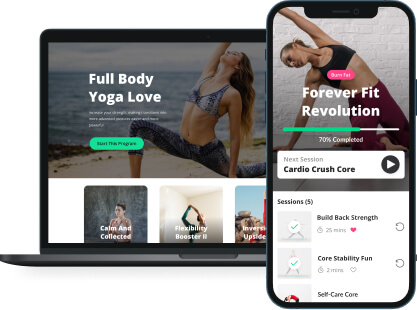 A healthy, bendy spine is important not just for your practice, but for your health as well. The spine provides your whole body with support, allowing you to walk, run, sit, twist, and do just about any movement. Get it in tip­ top shape with Yin Yoga expert Lacey Haynes. In this module, she'll teach you how to strengthen your spine and improve its flexibility and mobility through long ­held postures that are suitable for both Yin Yoga newbies and old hands
216,381 Others
Have Joined