Total Arm Toning
Targeting the arms, this program will fine-tune the biceps, triceps, and stabilizer muscles.
73,920 others have joined.




5-Day
Program
Your personal coach. Reach your goals in less than 21-minutes per day.
Full Body
Transformation
Revolutionize your strength, flexibility, and balance. All levels are welcome.
You Will Not
Quit
The DoYou method uses cognitive triggers and rewards to transform your habits (
read more
).
Get Stronger, Fitter, Healthier.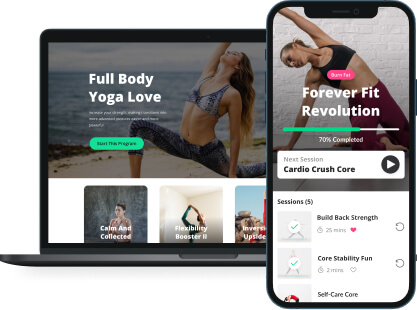 Want awesome guns? It all starts with an arm-focused yoga practice. Shoulder and arm strength is an important part of arm balances, from the easiest ones to the most advanced. Build that strength with Briohny Smyth, and learn about how your body works best. This module for intermediate students will help build strength in your arms and upper body, so that you can work towards more advanced asanas. Focus on strengthening the upper body and bringing awareness to your body's tendencies in this area.