The Ultimate Weight Loss Yoga Shred
In this Shred module, you'll find everything you need to know to work your way to a slimmer you.
64,387 others have joined.




6-Day
Program
Your personal coach. Reach your goals in less than 16 minutes per day.
Full Body Transformation
Revolutionize your strength, flexibility, and balance. All levels are welcome.
You Will Not
Quit
The DoYou method uses cognitive triggers and rewards to transform your habits (
read more
).
Stronger, Leaner, Healthier You.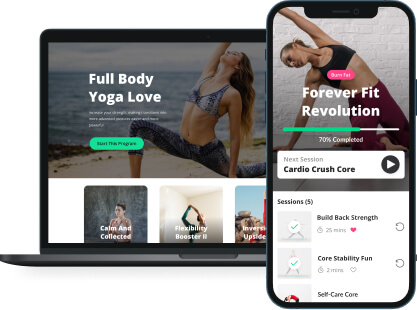 Whether you're looking to lose or maintain weight, the Weight Loss Shred is here to support you. Yoga teacher Sadie Nardini works with you to make you a lean, mean, fat burning machine. Rock who you are with these sweaty, intense (but wonderful) workouts. Designed for anyone who wants to up their fitness and drop some weight, the Weight Loss Yoga Shred will support you on your journey. Get all the wonderful benefits of working smarter, not harder, around your entire body.