The Ultimate Core Yoga Shred
Fire up the core and gain fitness awareness with Core Yoga Shred, engaging the entire mid-section!
56,890 others have joined.




1-Week
Program
Your personal coach. Reach your goals in less than 19-minutes per day.
Total Core and Body Strength
Connect with your core to strengthen your center. All levels are welcome.
You Will Not
Quit
The DoYou method uses cognitive triggers and rewards to transform your habits (
read more
).
Build Your Core Power.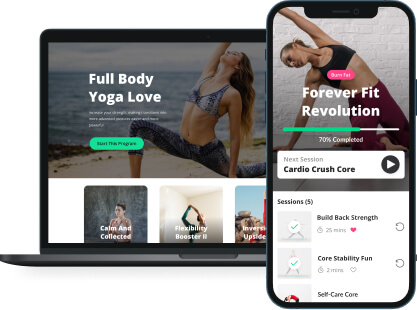 Ready to work on your core? It's so much more than just your abs… Sadie Nardini is a world expert on core strengthening, and you'll move through her workouts designed to revolutionize your whole body-center and all. Designed for any- and everyone who wants to improve their core, you'll work not just your abdominals, but the whole inner body. Increase muscle building, burn more calories, and make your metabolism more efficient with the Core Yoga Shred module. Feel free to do the Warm Up sequence before you get shredding and end the session with the Cool Down.