The Ultimate Cardio Yoga Shred
Combined with your daily practice, this cardio yoga shred program will magnify your workout!
97,845 others have joined.




6-Day
Program
Your personal coach. Reach your goals in less than 17 minutes per day.
Full Body Transformation
Revolutionize your strength, flexibility, and balance. All levels are welcome.
You Will Not
Quit
The DoYou method uses cognitive triggers and rewards to transform your habits (
read more
).
Stronger, Leaner, Healthier You.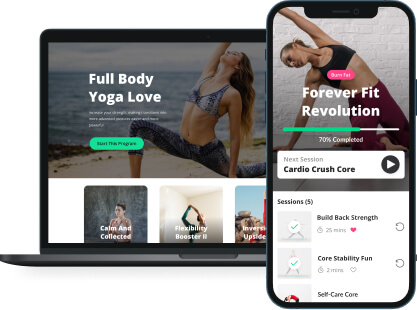 Optimize your cardio and burn off unwanted fat and calories to get fit fast. Fire up your body's fat burning processes with Sadie Nardini in this Cardio Shred module. You'll get diet tips, yoga sequences… in short, everything you need to get fit! Aimed at anyone and everyone, the Cardio Yoga Shred is a powerful practice to increase your fitness so you feel awesome. Covering your entire body, this cardio module with have you well on your way to shredding! Feel free to do the Warm Up sequence before you get shredding and end the session with the Cool Down.