The Best Sleep
Join our most popular sleep program now. Free for a limited time. Get your quality sleep back – YOU deserve it.
Join 127,953 others. Free sign up ends today.




4-Day
Program
Your personal coach. Reach your goals in less than 30 minutes per day.
Better Sleep Quality
Let go of the day, calm your mind and body. Improve the quantity and quality of your sleep. All levels are welcome.
You Will Not
Quit
The DoYou method uses cognitive triggers and rewards to transform your habits (
read more
).
Get Your Quality Sleep Back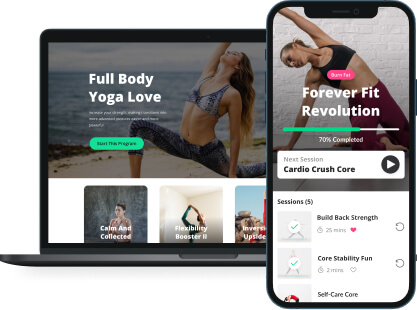 Don't let a busy day and an anxious mind rob you of a good night's sleep. Yoga teacher Lacey Haynes will guide you as you take stock of your day, let go of your worries, and release tension through gentle poses and guided meditation so you can go to bed feeling light and at peace.
127,953 Others
Have Joined