The 14 Day Power Yoga Challenge
An all-levels fast-track to increased strength, flexibility, and power! See speedy, robust results!
84,039 others have joined.




14-Day
Program
Your personal coach. Reach your goals in less than 10-minutes per day.
Full Body Transformation
Revolutionize your strength, flexibility, and balance. All levels are welcome.
You Will Not
Quit
The DoYou method uses cognitive triggers and rewards to transform your habits (
read more
).
Get Stronger, Flexible, Energized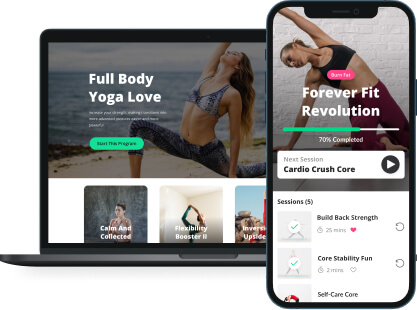 Do you want to power up your body and boost your core? Then the 14-Day Power Yoga Challenge is for you! You'll learn powerful flows and sequences to build balance, strength, and flexibility while detoxing your body from the inside out— all in just 14 days. Open to all levels, all you need to do is commit about 10 minutes of your day to practice. Under the direction of international yoga teacher and holistic powerhouse, Leah Cullis, you'll boost strength, flexibility, & energy in this challenge.