Stress-Relief with Kino
Join renowned teacher Kino MacGregor for these stress-relieving yoga classes to calm and relax.
54,890 others have joined.




6-Day
Program
Your personal coach. Reach your goals in less than 34-minutes per day.
Calm Body, Mind, and Soul
Release your tension. Nurture your body, breath, and mind. All levels are welcome.
You Will Not
Quit
The DoYou method uses cognitive triggers and rewards to transform your habits (
read more
).
Renew Your Body and Mind.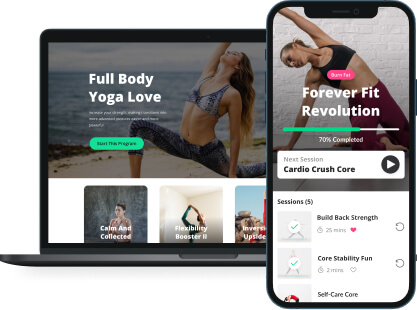 Feel overwhelmed and like you can't get anything done? Take some time with Kino to center yourself. Learn how to take time for you out of your busy days with world-famous Ashtanga yoga teacher Kino MacGregor. This module consists of slower, relaxing classes and sequence breakdowns for beginners and intermediate practitioners. These classes will help you relax and de-stress, focusing on your hips and mind.