Slow Intermediate Vinyasa
In these slow-burning intermediate level classes, train towards improvement and consciousness.
62,980 others have joined.




5-Day
Program
Your personal coach. Reach your goals in less than 76-minutes per day.
Freedom In Motion
Strengthen, stretch, and build your way to a healthier you. Designed for intermediate levels.
You Will Not
Quit
The DoYou method uses cognitive triggers and rewards to transform your habits (
read more
).
Improve Your Strength And Flexibility.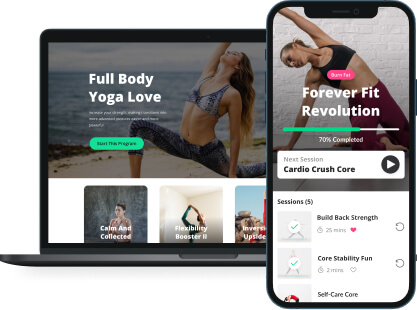 With Jessica Rose's expert tutelage you'll flow through slow, yet mindful, sequences aimed at enhancing flexibility as well as a better understanding of how your body moves and feels. Get ready for deep stretches, controlled breathing and a particular focus on the lower body, all put together to make an enjoyable step to the next level.