Quick Fixes
Need a quick yoga fix? Consider this program your go-to remedy when you need relief or some energy.
65,823 others have joined.




1-Week
Program
Your personal coach. Reach your goals in less than 22-minutes per day.
Freedom In Motion
Strengthen, stretch, and build your way to a healthier you. All levels are welcome.
You Will Not
Quit
The DoYou method uses cognitive triggers and rewards to transform your habits (
read more
).
Improve Your Strength And Flexibility.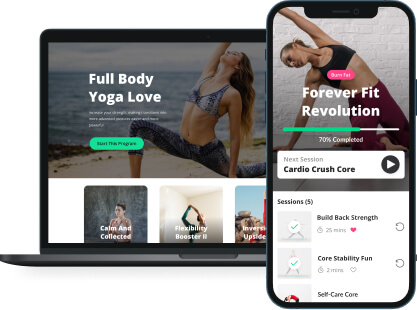 With something for everyone, this dynamic program includes calm to sweaty classes from 15-30 minutes. Katy Scherer, yoga instructor extraordinaire, will lead you through intelligently crafted practices. If you're looking to fit it all in — strengthening, stretching, detoxing, relaxing, and healing — then this full body program will certainly deliver!