Quick Daily Yoga for Digestion
Short, but powerfully detoxifying yoga flows to light up your digestive fire.
158,349 others have joined.




7-Day
Program
Your personal coach. Reach your goals in less than 18 minutes per day.
Improved Strength And Immunity
Move towards greater health, gain more strength and energy. All levels are welcome.
You Will Not
Quit
The DoYou method uses cognitive triggers and rewards to transform your habits (
read more
).
Get Stronger, Healthier – Inside Out.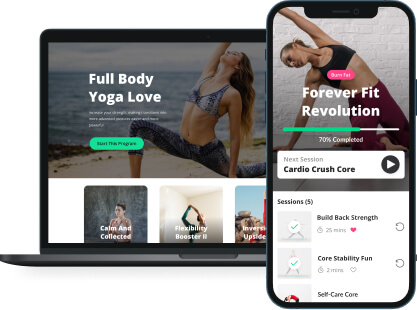 Sweat and twist your way to healthier digestion as you flow through short sequences designed to enhance your body's natural detoxification process. Get ready to glow from the inside out and stimulate your energy!
158,349 Others
Have Joined