Prenatal Yoga to Strengthen The Body
Build strength while calming the mind in this prenatal program to stay healthy and active.
64,900 others have joined.




3-Day
Program
Your personal coach. Reach your goals in less than 57 minutes per day.
Calm Body, Mind, and Soul
Release tension, soften your body and mind while connecting to your growing baby. Specially designed for moms-to-be.
You Will Not
Quit
The DoYou method uses cognitive triggers and rewards to transform your habits (
read more
).
Renew Your Body and Mind.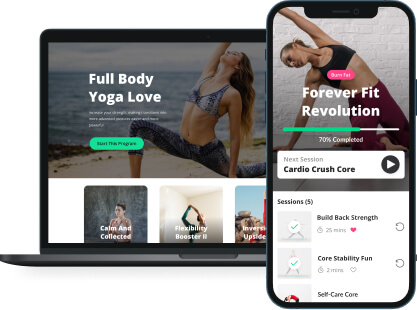 This module is all about helping you build a stronger preggy yogi body so you can easily move through the physical changes of pregnancy, as well as prepare you for labor and delivery. Not only will you have a stronger back, upper body, and legs, by the end of this module you'll have the flexibility, endurance, and tools you need to stay calm on your journey to childbirth.