The Pregnancy Yoga Series
Calling all moms-to-be! This program is your one-stop shop for all things prenatal yoga.
56,890 others have joined.




5-Day
Program
Your personal coach. Reach your goals in less than 18-minutes per day.
Full Body
Transformation
Immerse in breath awareness and gentle flows while finding strength, flexibility, stability, and softness in mind and body. All beginner mamas are welcome.
You Will Not
Quit
The DoYou method uses cognitive triggers and rewards to transform your habits (
read more
).
Connect to yourself and your growing baby.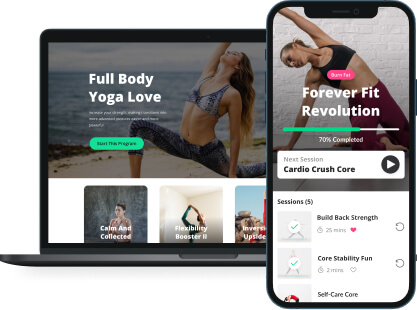 Learn the foundations of pregnancy yoga in this grounding practice. Connect to yourself and your growing baby as you immerse in breath awareness and simple flowing postures, while finding strength, stability and softness in the body and mind.