Power Yoga Foundations
Let your inner warrior out and get stronger and fitter with this ultimate guide to Power Yoga.
64,900 others have joined.




3-Day
Program
Your personal coach. Reach your goals in less than 15-minutes per day.
Energy Boost
Awaken your whole body with breath and movement. All levels are welcome.
You Will Not
Quit
The DoYou method uses cognitive triggers and rewards to transform your habits (
read more
).
Unleash Your Inner Warrior.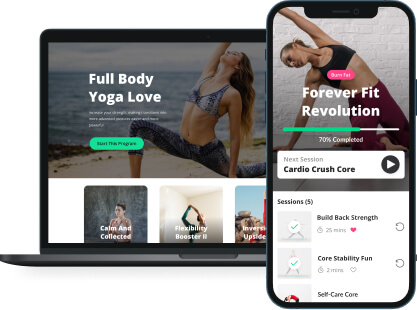 Power up your yoga practice to be the strongest you can be. Team up with Power yogi extraordinaire Leah Cullis to get started with your Power yoga practice. Learn the basics so you're ready to hit the mat. This module for Power yoga beginners breaks down the breath work involved, as well as the Sun Salutation variations used in Power yoga. Engage your whole body with these Power yoga basics and prepare to advance your practice.