Power Yoga Flows
Ignite your core, build total body strength, increase energy, and power up your practice!
91,736 others have joined.




6-Day
Program
Your personal coach. Reach your goals in less than 20 minutes per day.
Full Body Transformation
Revolutionize your strength and bring fluidity into your powerful practice. All levels are welcome.
You Will Not
Quit
The DoYou method uses cognitive triggers and rewards to transform your habits (
read more
).
Build Strength, Flexibility, And Balance.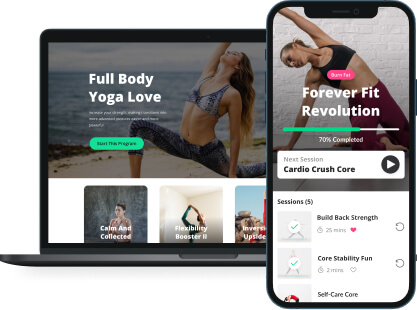 Energize your body and mind by linking your breath with your Power yoga practice. Charge up your body using the breath along with Leah Cullis. Get rid of tightness and replace it with softness through these Power yoga flows. Aimed at beginners and intermediate practitioners, this module will bring fluidity into your powerful practice. Work your entire body to gain energy and clear out the old.