Pilates for Men
Want to burn fat, build lean muscle mass, AND improve your mobility? Look no further.
57,879 others have joined.




5-Day
Program
Your personal coach. Reach your goals in less than 35-minutes per day.
Full Body
Transformation
Revolutionize your flexibility, strength, mobility and endurance. All levels are welcome.
You Will Not
Quit
The DoYou method uses cognitive triggers and rewards to transform your habits (
read more
).
Improve Your Strength and Flexibility.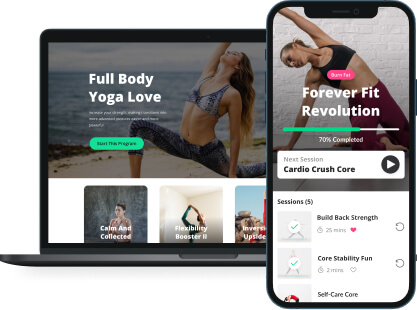 Men from all walks of life, whether they're students, yogis, desk workers, or weightlifters, can reap the benefits of this comprehensive Pilates module. Gain muscle, build a stronger core, boost endurance, and increase mobility with challenging exercises you can do at home. If you're completely new to Pilates, no worries! Your instructor Sam Harris-Hughes will be there to walk you through each movement. And ladies, don't be put off, these classes are great for you too!