Moving Meditations
Meditation doesn't have to be seated! With moving meditations, you'll flow your way to serenity.
174,963 others have joined.




11-Day
Program
Your personal coach. Reach your goals in less than 8 minutes per day.
Calm Body, Mind, And Soul
Release your tension. Nurture your body, breath, and mind. All levels are welcome.
You Will Not
Quit
The DoYou method uses cognitive triggers and rewards to transform your habits (
read more
).
Renew Your Mind And Body.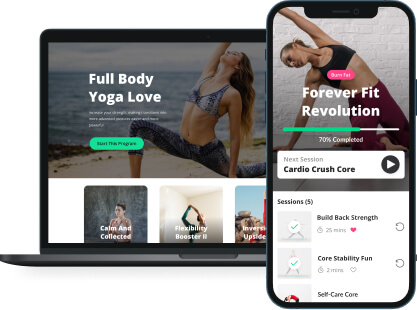 Get up and at 'em with moving meditations, and bring more variety to your practice! In this module, Faith Hunter guides you through relaxing and stress-relieving moving meditations for when you don't feel like sitting down. Accessible to anyone and everyone, these meditations will bring calmness and gentle movement into your meditation practice. These classes cover your entire body, with a special focus on your mind and releasing tension.
174,963 Others
Have Joined