Learning Seated Yoga Poses
Join yoga teacher Kristin McGee for this exploration of seated yoga poses to grow your practice.
53,465 others have joined.




16-Day
Program
Your personal coach. Reach your goals in less than 8-minutes per day.
Freedom In Motion
Strengthen, stretch, and build your way to a healthier you. All levels are welcome.
You Will Not
Quit
The DoYou method uses cognitive triggers and rewards to transform your habits (
read more
).
Improve Your Strength And Flexibility.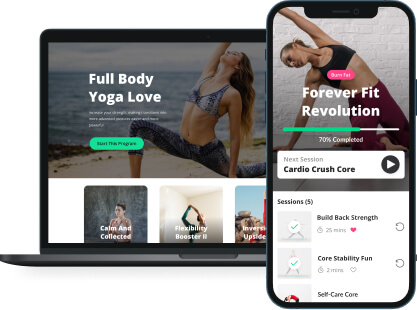 Take a break with these seated yoga poses, to help you cool down from your practice. Learn the basics of seated yoga postures with Kristin McGee so you can incorporate them into your practice. A module for beginners that anyone can use, these classes bring you back to basics with simple, easy to understand instruction. Fire up your core, open your hips, and find comfort in seated yoga asanas like Pigeon Pose and Boat Pose.