Learning Backbends
Kristin McGee helps you learn how to do fun backbends in just minutes!
48,930 others have joined.




9-Day
Program
Your personal coach. Reach your goals in less than 8-minutes per day.
Full Body
Transformation
Revolutionize your strength, flexibility, and balance. All levels are welcome.
You Will Not
Quit
The DoYou method uses cognitive triggers and rewards to transform your habits (
read more
).
Get Stronger, Fitter, Healthier.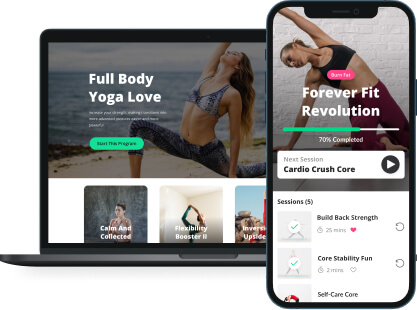 Open your heart with these beginner backbends. Move your spine in different ways as Kristin McGee teaches you the basics of backbends. This awesome beginner module teaches you how to add gentle backbends into your home yoga practice. The short classes with help you open your chest and heart with poses like Upward Facing Dog and Cobra Pose.