It's Been a Long Day
Long day? We've got you. Unwind and stretch the stress away with this steady flowing program.
54,678 others have joined.




10-Day
Program
Your personal coach. Reach your goals in less than 36-minutes per day.
Calm Body, Mind, And Soul
Release tightness, find comfort and give your shoulders, hips and back some love.
You Will Not
Quit
The DoYou method uses cognitive triggers and rewards to transform your habits (
read more
).
Unwind, Restore, Recharge.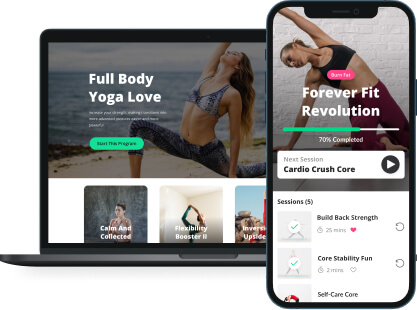 The answer to your long and winding day? Look no further than this diversified program to re-energize, restore, and work out any kinks and aches from the day. Under the instruction renowned yoga instructor Katy Scherer, each unique practice will range from 15-30 minutes and deliver maximum results. Your mind and body will surely thank you!