Introduction to Prenatal Yoga
Start your prenatal practice with gentle flows for a stronger preggy yogi body.
72,981 others have joined.




3-Day
Program
Your personal coach. Reach your goals in less than 46 minutes per day.
Calm Body, Mind, And Soul
Release tension, soften your body and mind while connecting to your growing baby. Specially designed for moms-to-be.
You Will Not
Quit
The DoYou method uses cognitive triggers and rewards to transform your habits (
read more
).
Renew Your Body and Mind.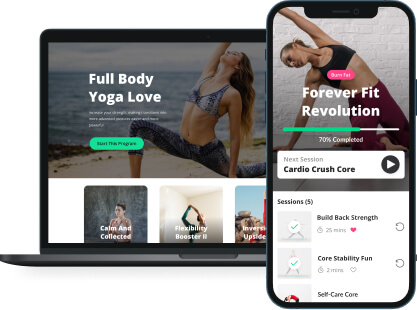 Nurture and strengthen your body to cope with the changes of pregnancy. Join Sangeeta Vallabhan as she guides you through the basics of prenatal yoga practice, so you can maximize the benefits of yoga for your preggy yogi body. Stretch and bring mobility to parts of the body that feel tight during pregnancy, and learn how to comfortably modify poses in yoga flows that will leave you feeling nourished and relaxed.