Intermediate Vinyasa
Prepare your body to fly into intermediate inversions!
96,817 others have joined.




4-Day
Program
Your personal coach. Reach your goals in less than 60 minutes per day.
Full Body Transformation
Revolutionize your strength, flexibility, and balance. Designed for intermediate levels.
You Will Not
Quit
The DoYou method uses cognitive triggers and rewards to transform your habits (
read more
).
Get Stronger, Fitter, Healthier.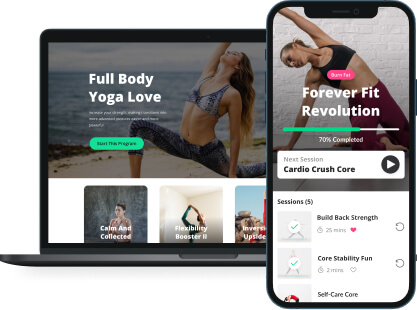 Join international yoga teacher and DOYOU Allstar, Liz Huntly, as she guides you through an exploration of the groundwork your body needs in order to reach some intermediate inversions. Focusing on the upper body and paying particular attention to core and shoulder strength, you'll ensure your body has all the necessary foundations to then soar into peak poses such as Crow and Handstand.