Intermediate Vinyasa II
Delve into some intermediate backbends with Liz Huntly.
16,754 others have joined.




4-Day
Program
Your personal coach. Reach your goals in less than 60 minutes per day.
Full Body Transformation
Revolutionize your strength, flexibility, and balance. Designed for intermediate levels.
You Will Not
Quit
The DoYou method uses cognitive triggers and rewards to transform your habits (
read more
).
Get Stronger, Fitter, Healthier.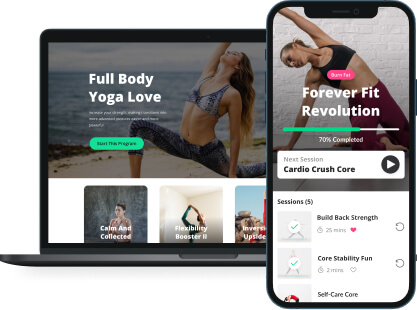 You'll discover different ways in which to move the spine and open the heart. Start with some of the more basic backbends before diving into the preparation and tools you'll need in order to achieve those trickier backbends. You'll also work on opening some space in the shoulders so you can glide into the poses with ease.