Get Sweaty
Time to get sweaty! Get the heart pumping and energy fired-up in this full body program.
40,830 others have joined.




12-Day
Program
Your personal coach. Reach your goals in less than 32-minutes per day.
Full Body
Transformation
Revolutionize your strength, fitness, flexibility and balance. Designed for intermediate practitioners.
You Will Not
Quit
The DoYou method uses cognitive triggers and rewards to transform your habits (
read more
).
Get Moving, Flowing, Sweating and More Energized.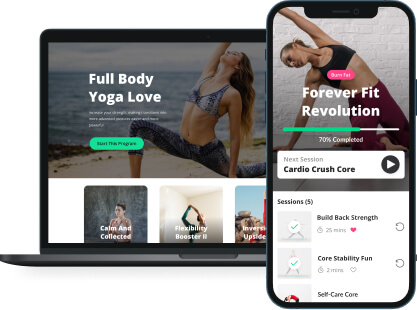 Sweat it out with 15-30 minute classes in this program that will challenge your mind just as much as your body. Your fearless leader and renowned yoga instructor, Katy Scherer will help guide you to a bendier, stronger, and more energized you. Intermediate yogis, prepare to work, but look forward to feeling top-notch!