Full Body Yoga Detox I
A next-level detox program, you'll sweat and twist your way to a healthier body from the inside out.
64,900 others have joined.




3-Day
Program
Your personal coach. Reach your goals in less than 52-minutes per day.
Improved Strength and Immunity
Move towards better health, gain more strength and flexibility. All levels are welcome.
You Will Not
Quit
The DoYou method uses cognitive triggers and rewards to transform your habits (
read more
).
Get Stronger, Healthier – Inside Out.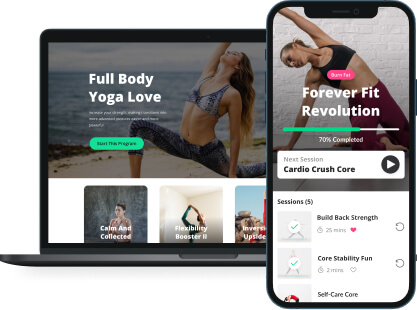 Enhance your detox with these full classes to build up your body's natural detox process. Yoga teacher Jessica Rose walks you through awesome, detoxifying yoga classes to leave you feeling happier, healthier, and just like new. Build strength and balance, too, for a well-rounded practice. This module is aimed at beginner and intermediate students who wish to take their practice and their health to the next level. Focus on your whole body as you move toward a healthier way of being.