Full Body Yin Yoga
Use Yin Yoga's long­ held passive poses to stretch and increase mobility while reducing stress.
75,879 others have joined.




6-Day
Program
Your personal coach. Reach your goals in less than 56-minutes per day.
Full Body
Transformation
Revolutionize your flexibility, strength, and mobility. All levels are welcome.
You Will Not
Quit
The DoYou method uses cognitive triggers and rewards to transform your habits (
read more
).
Improve Your Strength And Flexibility.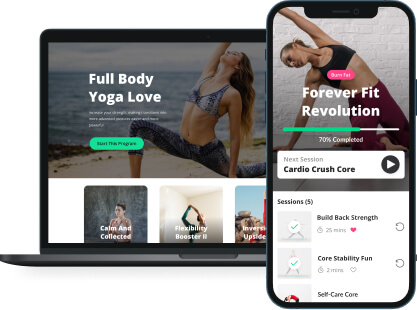 Yin Yoga is all about passive, long ­held poses that go beyond the muscles to stretch and strengthen the connective tissues of the body. In this module, Yin Yoga expert and meditation guide Lacey Haynes will teach you how to increase your flexibility and improve your mobility by targeting your body's connective tissues.