Full At Home Yoga Retreat
Lacey Haynes invites you to join a yoga retreat specifically designed so you can holiday at home.
284,673 others have joined.




5-Day
Program
Your personal coach. Reach your goals in less than 57 minutes per day.
Freedom in Motion
Strengthen, stretch, and build your way to a healthier you. All levels are welcome.
You Will Not
Quit
The DoYou method uses cognitive triggers and rewards to transform your habits (
read more
).
Improve Your Strength, Balance And Flexibility.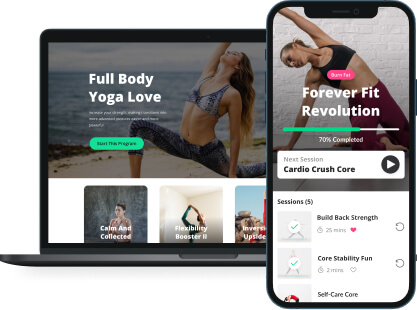 There's no need to spend tons of money and travel halfway around the world to go on a yoga retreat. You can have your very own retreat from the comfort of your home! Aimed at anyone at all, from beginner to advanced, yoga teacher Lacey Haynes leads you through this module so that you can unwind and relax with your very own at-home yoga retreat.
284,673 Others
Have Joined