Flexibility Booster II
Boost your physical and mental flexibility while taking your yoga practice to the next level!
64,908 others have joined.




4-Day
Program
Your personal coach. Reach your goals in less than 31-minutes per day.
Full Body
Transformation
Boost your energy, recharge your mind, and stimulate your body completely. All levels are welcome.
You Will Not
Quit
The DoYou method uses cognitive triggers and rewards to transform your habits (
read more
).
Get Stronger, Fitter, Healthier.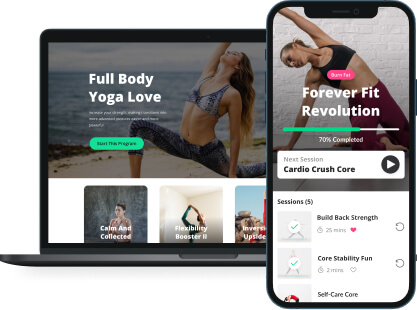 While flexibility is one of the most important parts of your yoga practice, it is also essential for developing a healthy and balanced body and mind. In this module, world-renowned yoga teacher Faith Hunter you will guide you in gradually building flexibility in both your body and your mind. The module consists of amazingly energizing Vinyasa flows and Ashtanga-Style classes for beginners and intermediate practitioners. The classes will cover your entire body with a special focus on your leg, arm, and spinal flexibility.