Falling Into Tranquility (for Fall Season)
Turn down stress while turning up your zen in this program with seated and moving meditations.
194,673 others have joined.




12-Day
Program
Your personal coach. Reach your goals in less than 23 minutes per day.
Calm Body, Mind, And Soul
Go within, find a deep sense of relaxation and peace. All levels are welcome.
You Will Not
Quit
The DoYou method uses cognitive triggers and rewards to transform your habits (
read more
).
Bring Stillness Into Your Mind And Body.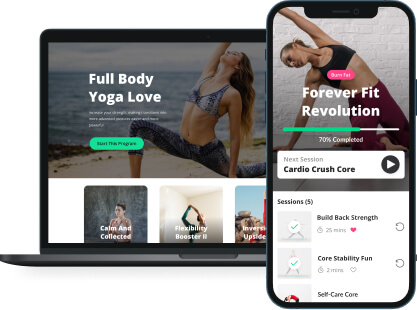 Turn inward this fall as you find serenity and peace with relaxing yoga classes crafted by international yoga teacher Faith Hunter. A calming and stress-reducing restorative program open to all levels with quick and easy sessions.
194,673 Others
Have Joined