Easy Does It
Not everything needs to be hard work. Learn to take it easy as you deepen your yoga practice.
47,345 others have joined.




10-Day
Program
Your personal coach. Reach your goals in less than 31-minutes per day.
Freedom In Motion
Strengthen, stretch, and build your way to a healthier you. All levels are welcome.
You Will Not
Quit
The DoYou method uses cognitive triggers and rewards to transform your habits (
read more
).
Improve Your Strength And Flexibility.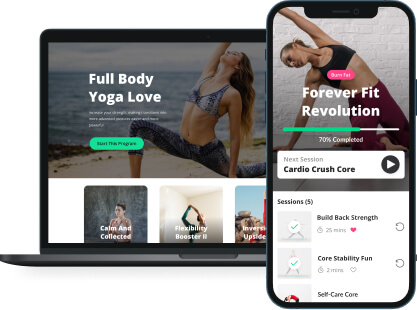 Dial it back a few notches with this program designed to stretch, release, and chill out. With 15-30 minute classes led by yoga teacher extraordinaire, Daniel Scott, you'll tap into deep tissues and muscles. Your body is going to thank you afterward!