Core Power Yoga
A strong core equals a stable body. Build your power and see the results in your body and your life.
85,146 others have joined.




6-Day
Program
Your personal coach. Reach your goals in less than 32 minutes per day.
Total Core And Body Strength
Connect with your core to strengthen your center. All levels are welcome.
You Will Not
Quit
The DoYou method uses cognitive triggers and rewards to transform your habits (
read more
).
Build Your Core Power.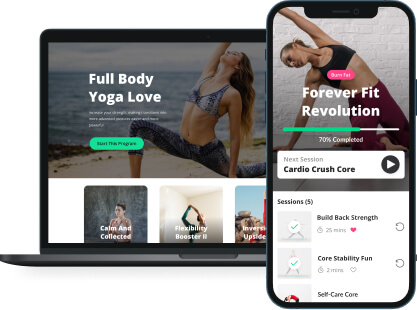 Center in to your center… your core! Leah Cullis guides you through different yoga sequences to work all aspects of your core. You'll work to gain strength and stability, which you can use both on and off the mat. A module for beginners and intermediate yogis alike, you'll fire up your core in new ways to bring power to your movements. Strengthen and tone your whole core so you can move with stability through your practice.