Core Creation
Connect with your core to fortify your center, gaining superior stability while having fun!
48,970 others have joined.




8-Day
Program
Your personal coach. Reach your goals in less than 32-minutes per day.
Full Body
Transformation
Revolutionize your strength, flexibility, and balance. All levels are welcome.
You Will Not
Quit
The DoYou method uses cognitive triggers and rewards to transform your habits (
read more
).
Get Stronger, Fitter, Healthier.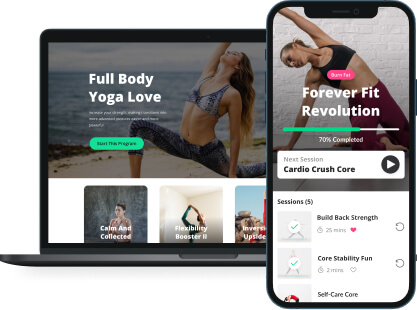 Movement awareness flows from the inside out. Each video in this program will focus on building a strong foundation. With 30-minute classes, you'll strengthen the core with twists, backbends, and trusty ole boat poses. Look out for the quick warm-up and cool-down videos at the beginning and end of the series and feel free to tack them onto your workout session for added benefits!