Building True Flexibility
Open up the body to prepare for more challenging sequences and poses. Go deeper in the stretches and poses and incorporate proper breathing for a smoother flow.
56,890 others have joined.




5-Day
Program
Your personal coach. Reach your goals in less than 49-minutes per day.
Freedom In Motion
Strengthen, stretch, and build your way to a healthier you. All levels are welcome.
You Will Not
Quit
The DoYou method uses cognitive triggers and rewards to transform your habits (
read more
).
Improve Your Strength And Flexibility.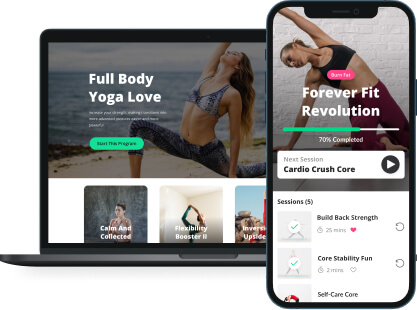 Can't touch your toes? That's all about to change! In this module, Raghunath guides your through deep stretches and the basics of flexibility, so that you can reap all the benefits of being more flexible. Aimed at beginners but open to anyone, learn yoga poses to help you touch your toes and become more limber. Work the whole body and gain flexibility through deep stretches and Yin yoga.